SOS project: kitesafe.de
Yes, the crisis.
Omnipresent. Not a day goes by without at least 95% headlines about Corona, SarS-CoV and CoViD-19.
Numbers. Data. Alleged facts. Restriction of freedom of movement and quarantine (voluntary or imposed).
And of course: Social media is full of "who could have done what differently when", "how much (people / misery / dead / empty shelves)", "someone's mother has 4 sons …", "I nominate 5 people for pictures of to post xyz "," absolutely blatant: city-rural flow without Google "," I have to get out of here, otherwise I'll freak out, it's like prison here "," clap against the depression of incarceration "," It's all just a distraction, so that strong Islamic warriors brought into the country at night with military machines and disguised as asylum seekers … "(my clear favorite among the craziest conspiracy theories!) and other rubbish. Oops … sorry. Other things. The main thing is "annoying", "bad" or "worse". And a high proportion of self-pity and superlatives is mandatory.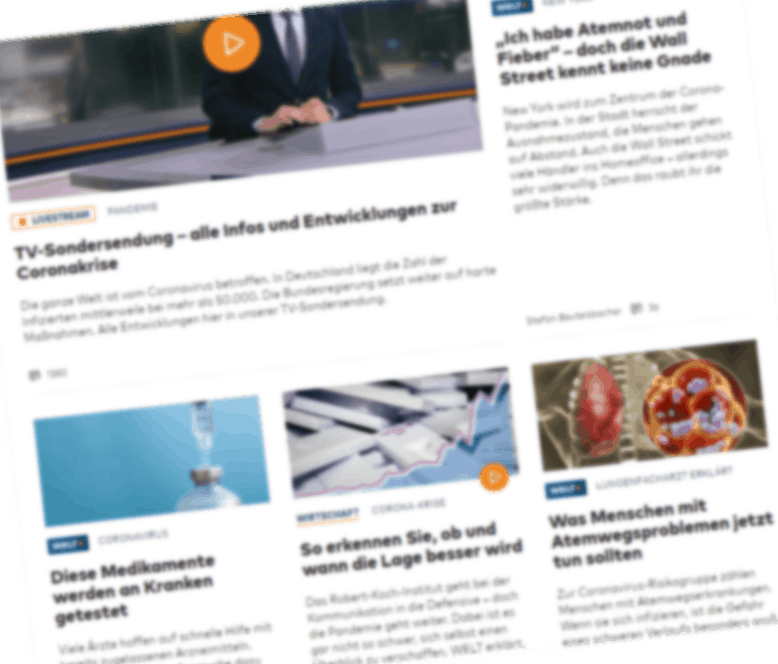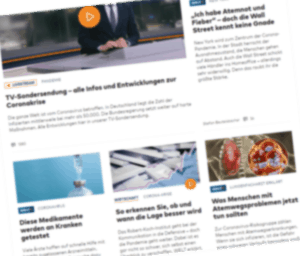 At least that's how I perceive it, tendency in the country: irritable mood and possible apocalypse. Hamster purchases are necessary for survival. If there is nothing left to eat, the Germans will (survive) in the future on toilet paper, pasta, soap, hand cream and butter. Bon Appetit!
But hey, stop it: don't you think we're actually doing pretty well? Really good even? There is food, a roof over your head, a bed with a freely selectable degree of firmness and, on request, possibly even with 13 comfort zone slatted frames. Electricity, drinking water, telephone – yes even this "Internet". Health system and "no war" are a matter of course anyway … so why all this whining?
Granted, what's new for all of us: the planning security and predictability for the next few months is gone. We have to rethink, cancel appointments and learn to do without. But even that is not an individual fate, but is probably the same thing for the whole world at the moment. Nobody knows how long our scientists will have to research and how long nursing staff and hospitals will be working beyond their limits. Without complaining. And we? We all just have to slow down a little and think. Learning to keep ourselves busy. Or think through and implement ideas, such as our SOS project , see below and many other very good aid projects around the world. Constructive, optimistic, with and for each other – it may be exhausting right now, but it won't stay that way forever!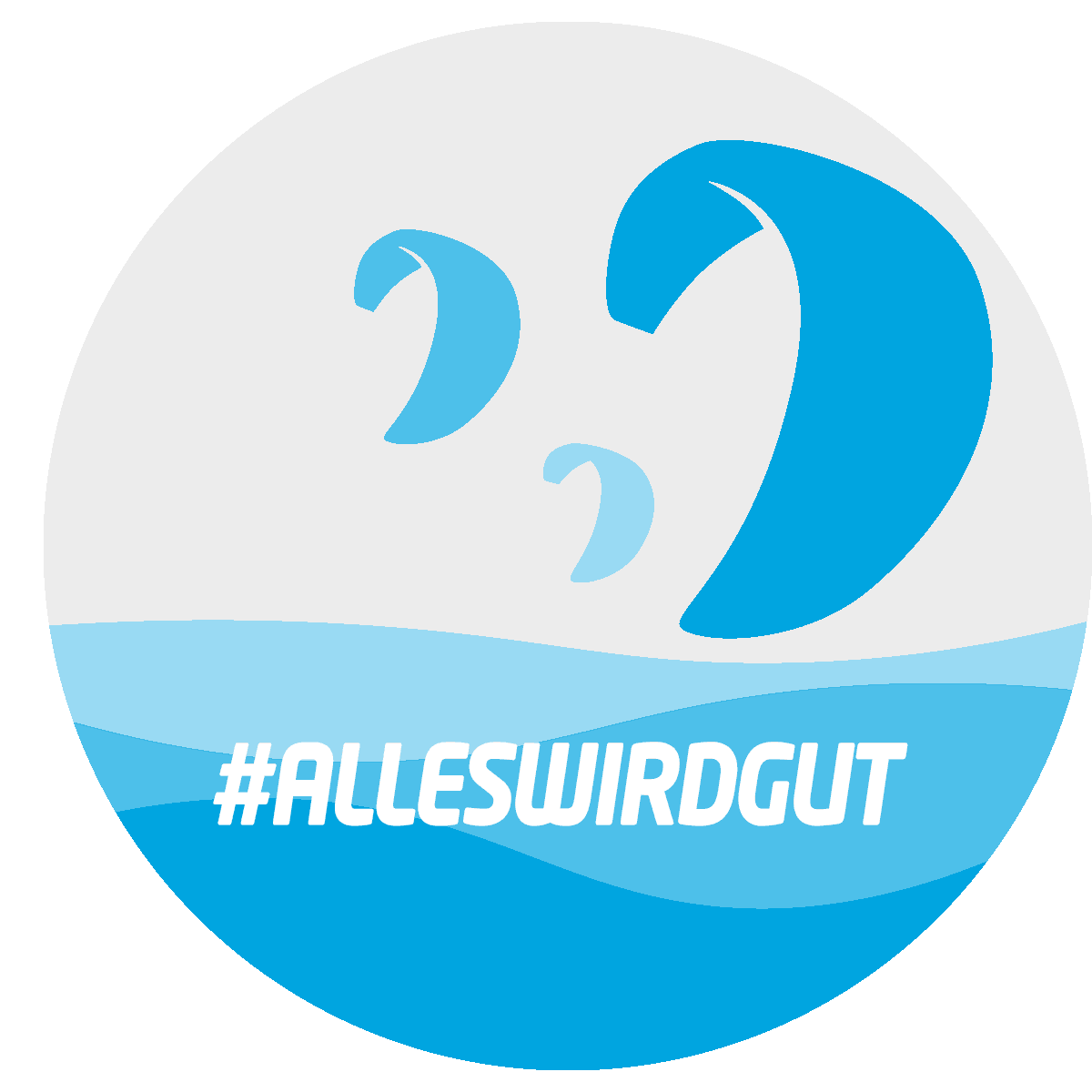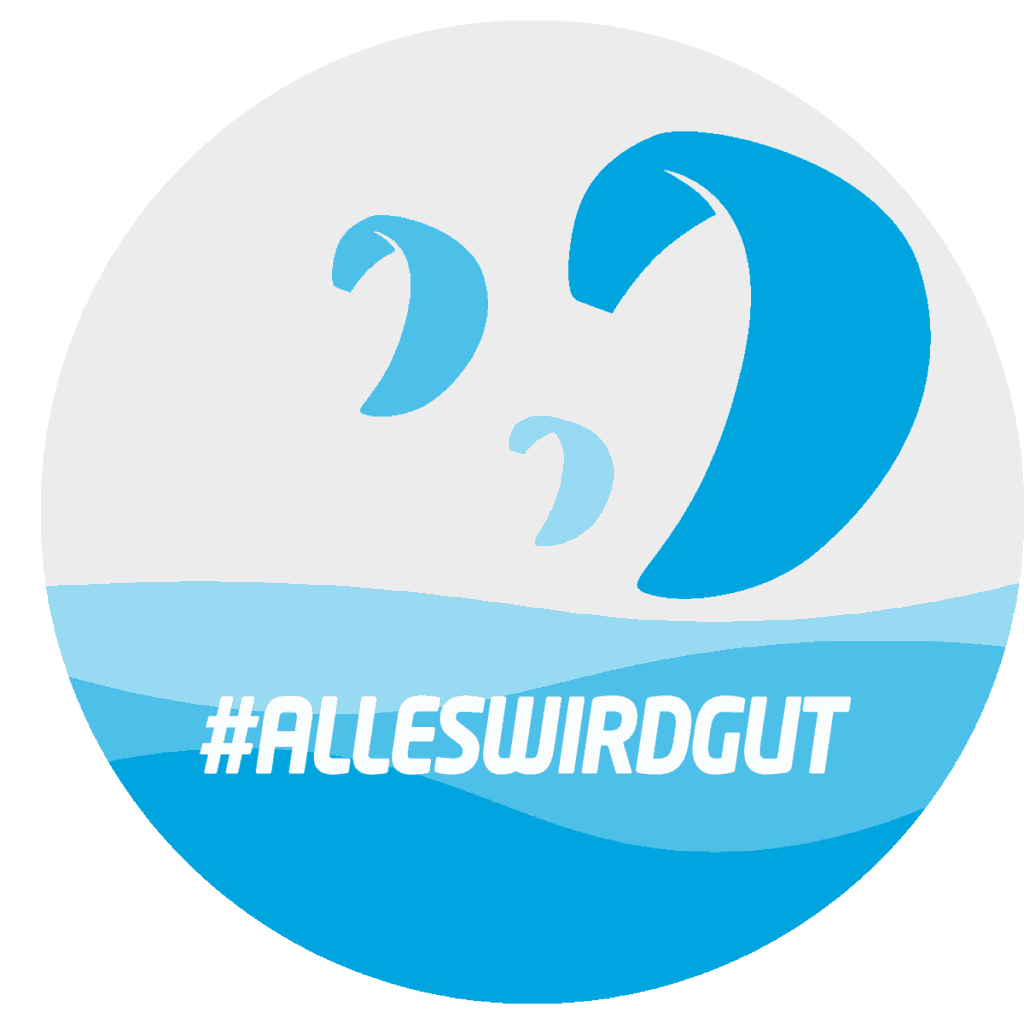 It was (suddenly): our plan for kitesafe.de 2020 – for the cat.
And yes, we are of course also affected by the CoViD crisis – and as we think it is not too close:
Our kite trips were planned until the end of April. On March 20, 2020 we had to break off our kite camp in Egypt and flew back to Germany with the rest of the guests. After 2.5 weeks instead of 7.5 weeks. For us that means: no sales as planned, repayments to our customers – maybe to you too? – and with it our own little crisis. Because we haven't saved for the coming season either and have increased infrastructure, material and equipment in the five-digit range. Motto: fun at work & kite safe!
The start of the season is unclear – the campsite and all of Mecklenburg-Western Pomerania are currently closed to visitors . It will stay that way until at least April 19th, 2020. We cannot yet foresee whether the suspension will be extended, whether we will start at the end of April as planned and what restrictions there may be. Of course we will keep you up to date. Otherwise, please subscribe to our newsletter – then you will receive the weekly summary of our activities directly by email.
Team 2020 on hold. The kitesafe.de organizational team – consisting of Susi, Roman and Thilo – is on short-time work & home office. Our tasks are currently not only planning the season (and writing texts like this one), managing bookings (and especially cancellations) and selling the goods in 2019 rather very manageable. Due to the unclear start of the season, in addition to the three of us, there are 6 other kite instructors hanging in the air for the 2020 season instead of in the starting blocks (or are currently still stuck around the world) and do not know whether and when they can go into the water with you .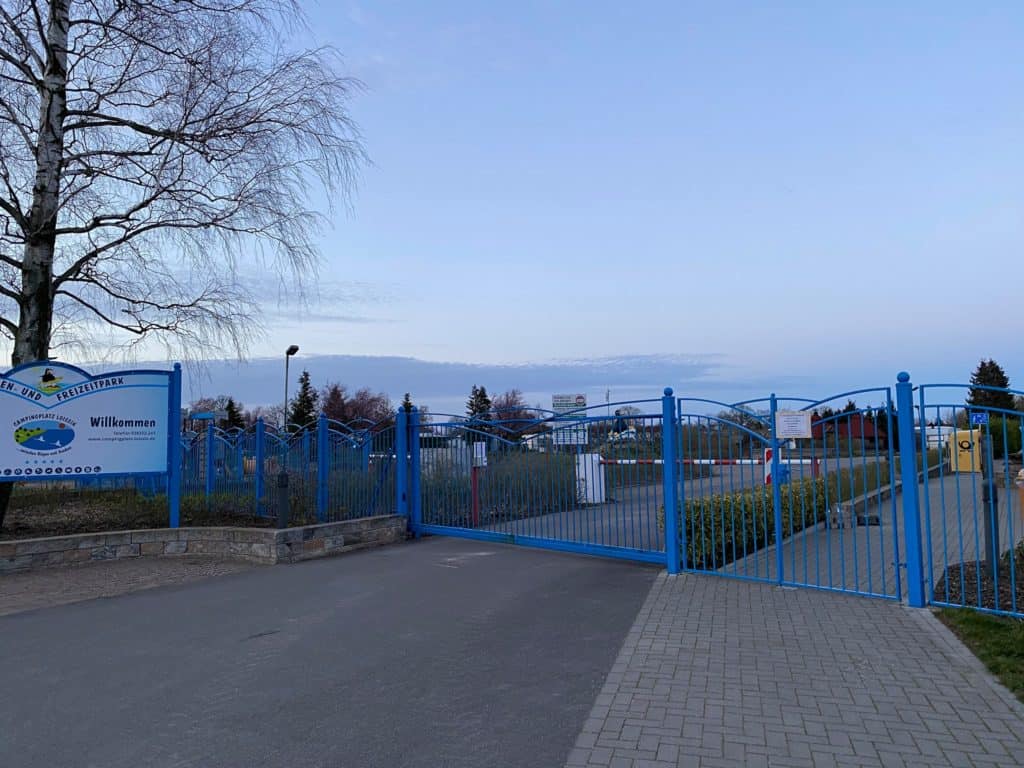 So you see, our income is currently zero, the account balance is moving generously into the red. That is not nice, gives you a headache and stomach ache, but it just cannot be avoided.
And yet we think that we are doing pretty well overall – see above (forgotten again? Come on, read it again!). Probably because we look to the next few weeks with naive eyes and optimism and good faith and hope that we will recover the losses of the next few months in the next few years. Because here in Cologne we already say in the Cologne Basic Law , Article 3: et would still have joot jejange!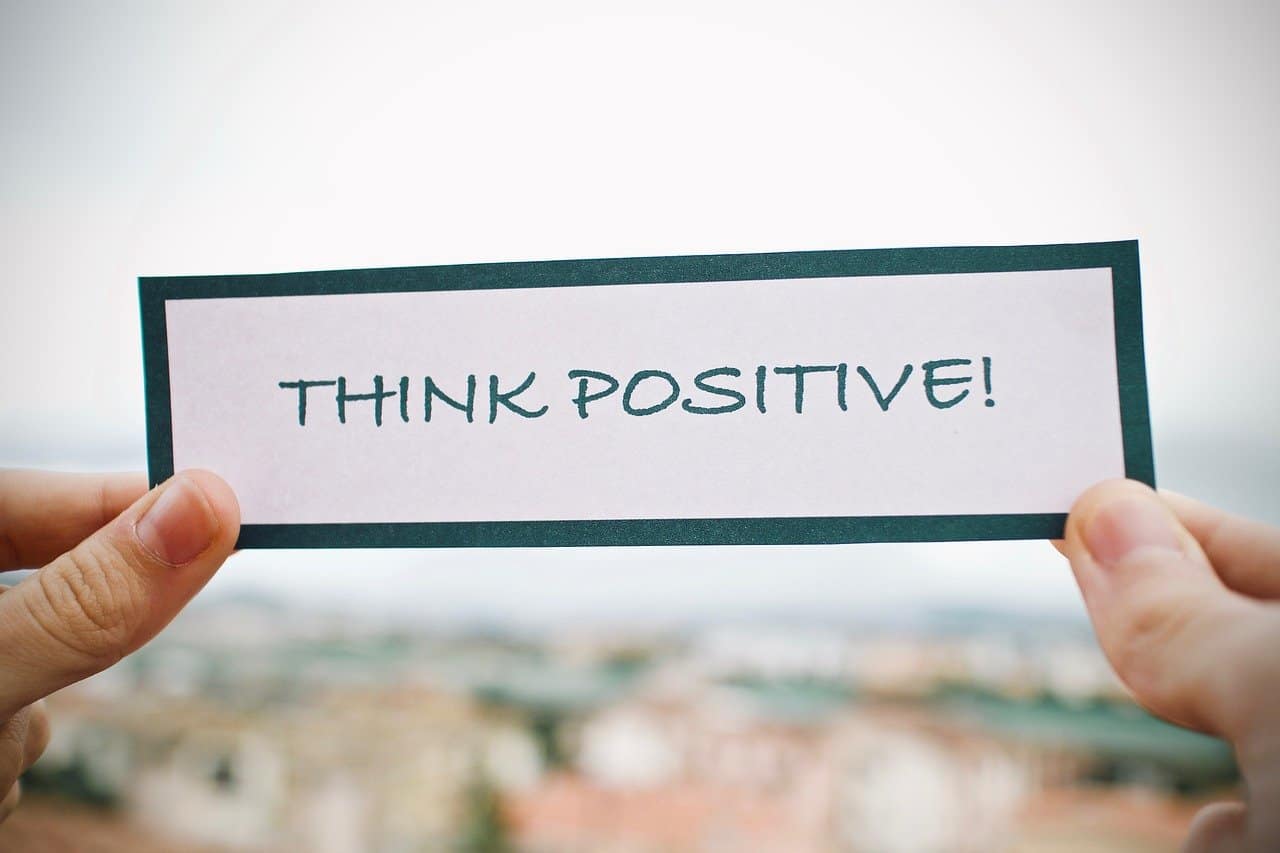 Because there is also some positive news:
The federal states want to help us small businesses with financial aid . Applying for short-time work should be easier. Landlords waive rental payments to entrepreneurs . Here with us, people organize themselves to keep restaurants alive with take-away and delivery services . Robert Lewandowski donates one million euros for social institutions. The great awakening of solidarity among the population. Mutual help and support – sharing is caring! It's fun and makes you feel good.
We think it's good!
And then we learned from Mr. Nuhr that even women politicians in the Frankfurt City Council with an income that clearly tops the annual income of us "beach workers" are asking for help.
Okay, then I don't think we have to be ashamed – if we present you our own little rescue kite now!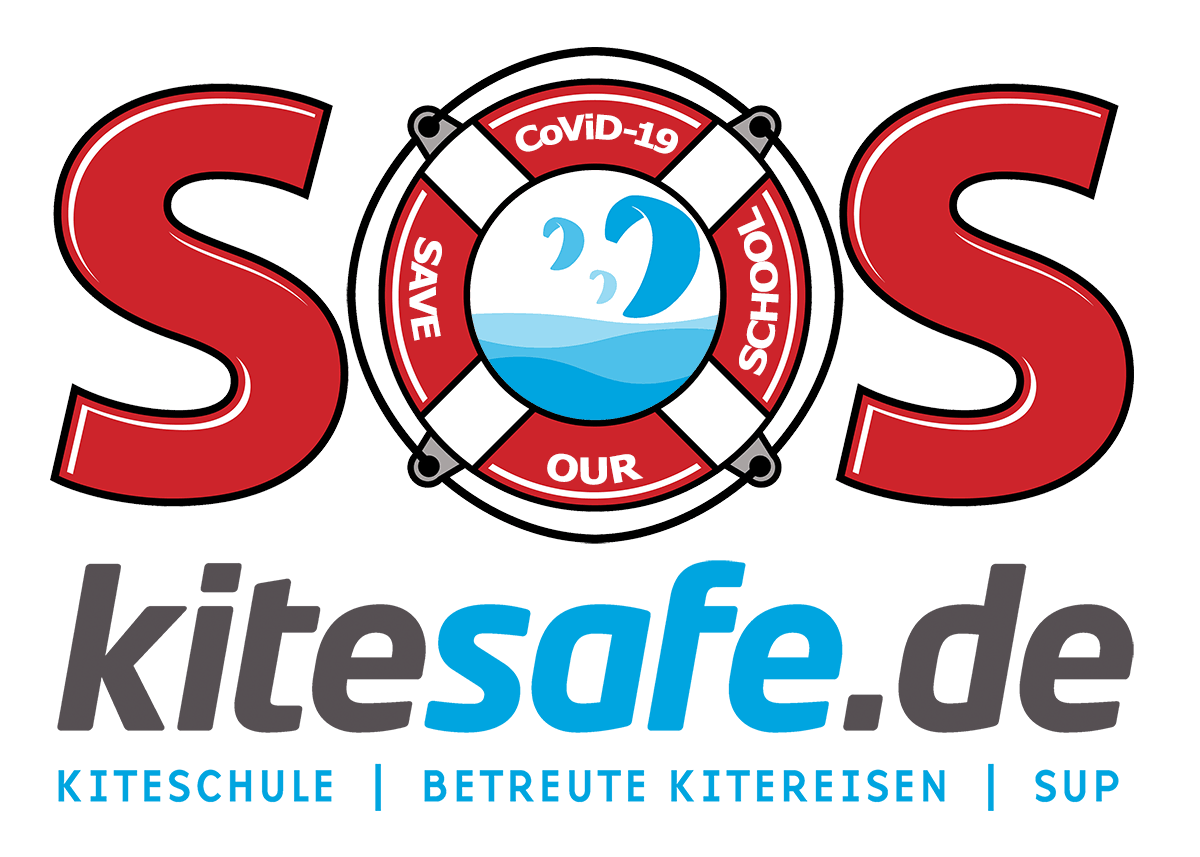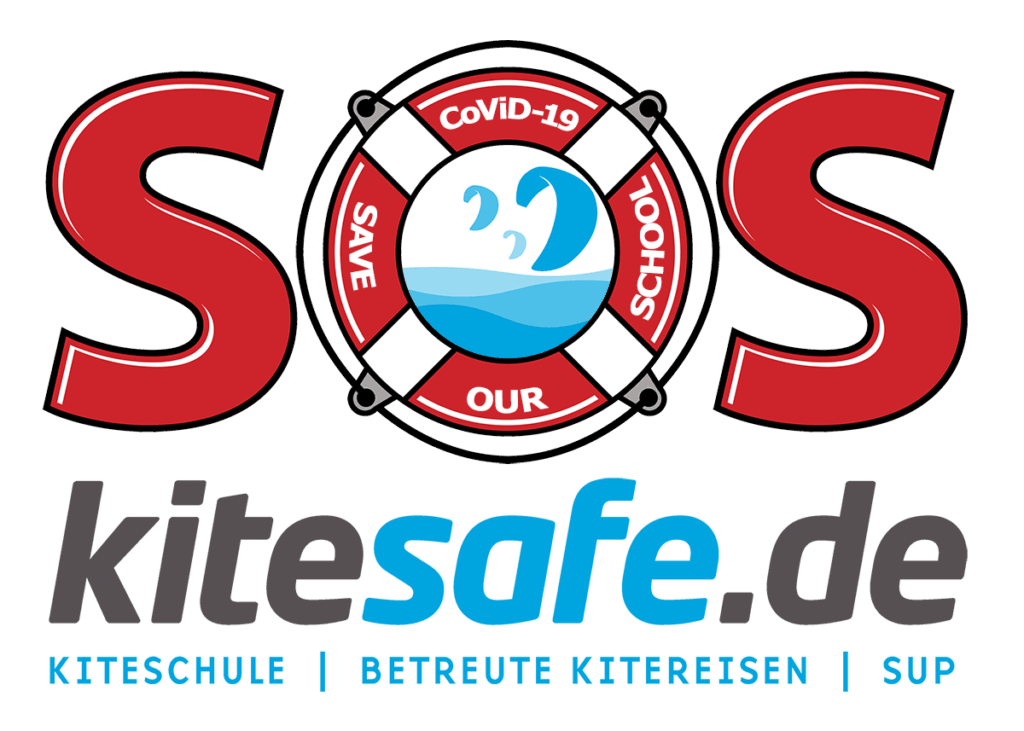 We have put together a small emergency package with which you can support us if something is important to us. Here we go:
Option "without spending money":

Our school and our trips thrive on recommendations and positive reports. So if you yourself are buffeted by the crisis, have to turn the euro around several times and want to support us without having to spend money on it, write a short review on the channels we use! Effort: a few minutes and indulge in positive memories. That helps us a lot, because our kitesafe.de family can continue to grow and hopefully we will have enough to do after the crisis to keep our team busy. You can find the reviews here (sorted by priority – you are also welcome to write something everywhere :-D):
Google (Google account required)
Facebook (Facebook account required)
Tripadvisor
ProvenExpert

---

Option "with money for a good cause":

HomeOffice makes you inventive. Therefore we started the project "SaveOurSchool (SOS): kitesafe.de" ! We would like to give you the chance to have three positive effects by shopping in our micro-shop : Support from kitesafe.de, shirtee & your clothes box! In cooperation with our local print shop in Cologne, we have put together an SOS merchandise mini collection – just have a look! And remember: with every purchase in our shop you support both kitesafe.de & Shirtee and secure our jobs! Do you still have ideas for motifs? Are you looking for a different color? Just write to us!

---

Option "the disdainful Mammon has to go":

If you don't feel like writing, your wardrobe is already overflowing and you want to support us without any consideration, you can send us financial support via PayPal or bank transfer. We will be happy to send you our bank details – write us a short message . Alternatively , you can also pay directly with PayPal:

---

Option "A voucher can also be good":

Even if the date for our start of the season is still shaky, we are convinced: the CoViD-19 crisis will be with us for a long time, but we will come back on the water with you! Therefore, we are really happy if you want to support us with a voucher purchase for this very moment! Simply send us a message – we will contact you immediately, clarify the details and send your voucher as quickly as possible by post or email.

---

Option "Combinations are also worthwhile":

Of course, we don't want to prevent you from choosing several options – on the contrary 😉

---
As you can see, at least we won't get bored – we are already planning further campaigns for the season and hope that this post will make you smile, think and act.
Stay healthy & kite safe!
Your team from kitesafe.de
#stayathome #alleswirdgut #saveourschool #projektSOS #supportyourlocalsurfschool #kitesafe #lifeisbetteratthebeach #kitesafede
PS: Our smile of the day came from the best band in the world today: