Spray everywhere, flying sand, meter-high wave peaks ...
Kitesurfing in waves is and remains one of the most beautiful kite experiences there is. It is not without reason that you see many former kite professionals moving around the world in search of the perfect wave. However, wave kiting has its own rules to be safe on the move - if you master them, kiting in the wave means pure fun ... and our goal is to bring you closer to this point and to discover fun in the wave!
ALL INFO ABOUT THE WAVECAMP IN DENMARK AT A GLANCE
---
| Prerequisite: safe uphill running | Wave board rental included |
| --- | --- |
| 6 days of lessons | SUP rental included |
| Practical lessons in windy conditions (1h / day) | exclusive arrival |
| Daily theory round | exclusive Subsistence costs |
| Max. 8 participants | excluding energy costs |
| Accommodation in a double room | € 699.00 / person |
---
For one week everything revolves around kitesurfing in waves. Theory, kiting with waves, TwinTip vs. Directional, strapless wavekiting and more awaits you in 7 days Wavecamp! With over 15 spots in the region, there is a suitable spot for all directions and conditions. If the conditions get too violent - off to the fjord: endless shallow areas and plenty of space to practice new maneuvers ... not to mention Blavand and the east coast ...
In addition to theory units, there is also the option of going into the waves with our SUPs for lulls - perfect for experiencing real surfing even in small waves.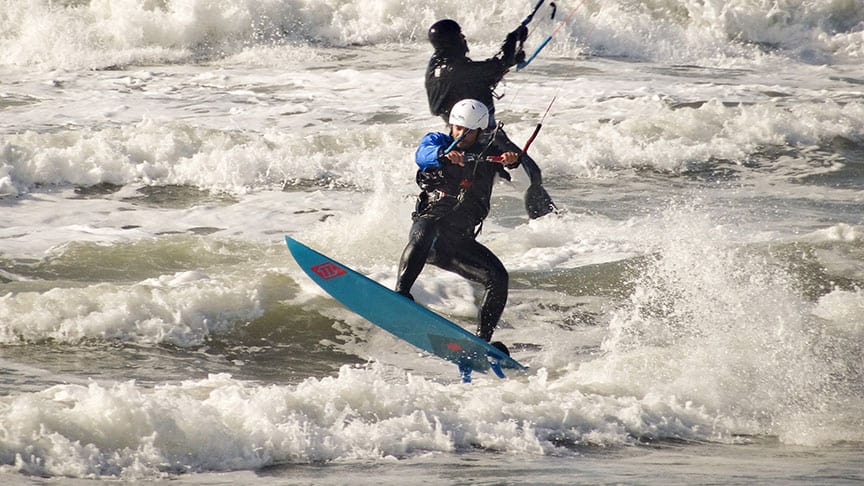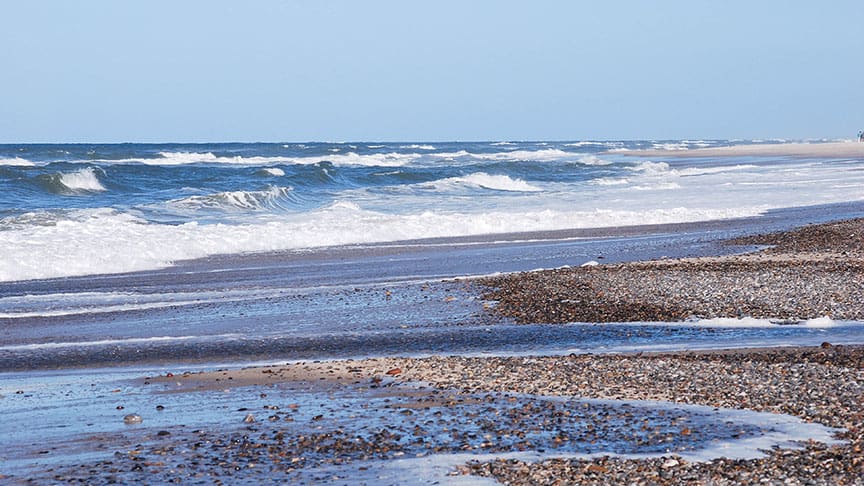 As a Wavecamp participant, we will provide you with a waveboard for the week so that you can get to grips with directionals without having to invest a lot of money.
You bring the rest (kites, board, bar, neo, trapeze, helmet, vest, etc.) with you - unless you want to be supplied from our pool of materials: Material from DUOTONE is at the start - so that we bring enough material with us, give it to us please let me know beforehand!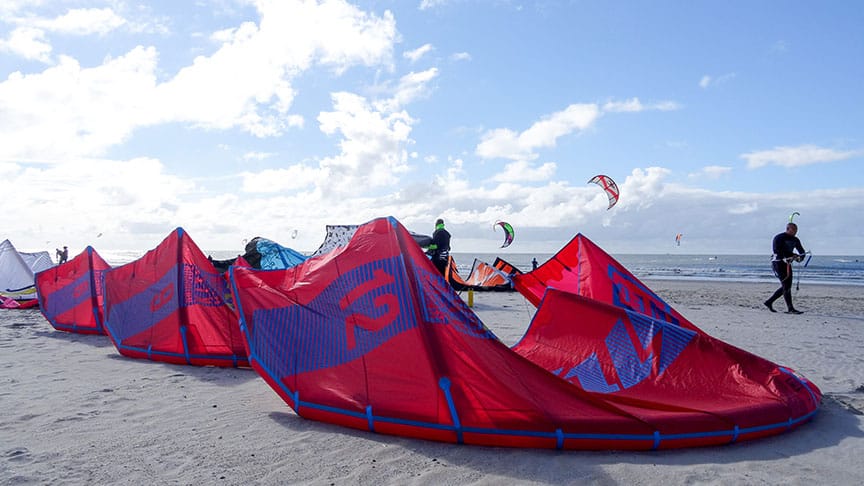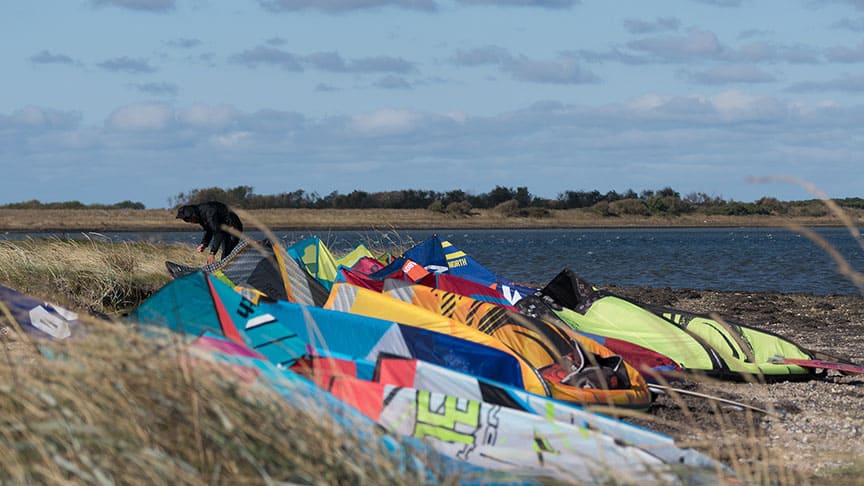 You will stay in double rooms in a spacious holiday home between Hvide Sande and Sondervig - we will assign you a roommate. If you want to have a single room, please let us know . The house is equipped with a fireplace, sauna, pool, whirlpool, billiards, table tennis, table football, darts and much more - of course there is also free WiFi. All you have to do is take care of your own arrival.
Breakfast and dinner are organized by the group; We send out lists in advance for all cooks and helpers to fill in - since our first DK camp we have been surprised by the group cooking dynamics every year. All food and energy costs will be passed on proportionally to the passengers at the end of the camp.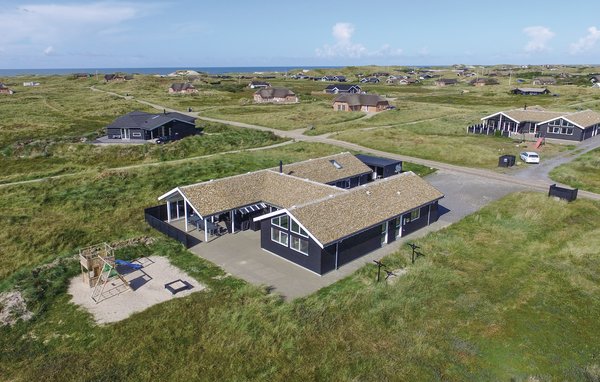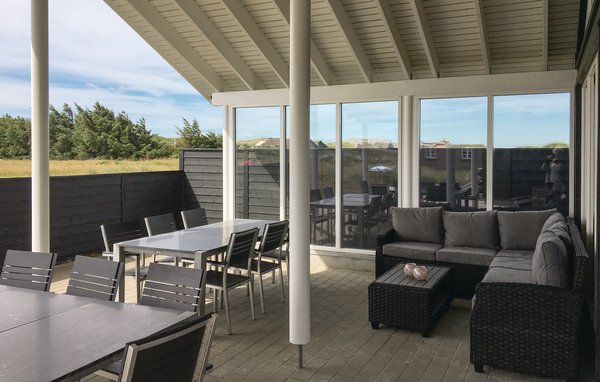 | PRICES DENMARK | Wavecamp | Friendscamp * |
| --- | --- | --- |
| 7 nights in a double room | € 699.00 / person | € 399.00 / person |
| Wave course / lessons | inclusive (1h / day) | € 89.00 / hour |
| Waveboard rental | included | € 100.00 |
| Material pool | € 250.00 | € 250.00 |
| SUP rental | included | included |
| getting there | not included | not included |
| Food & energy costs | not included | not included |
* Also in the Wavecamp week there is the possibility to be there at Friendscamp conditions!
Sichere Dir Deinen Platz für das kitesafe.de Wavecamp
FREQUENT QUESTIONS AND ANSWERS
Sometimes everything is actually very clear - and yet this one little piece of additional information is still missing. We have put together a few answers to the most common questions in our FAQ. If you can't find an answer to your question there either, just write to us .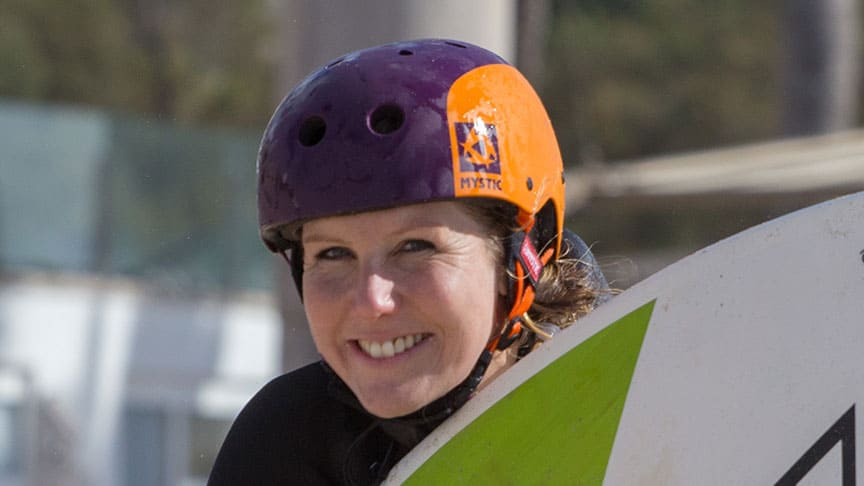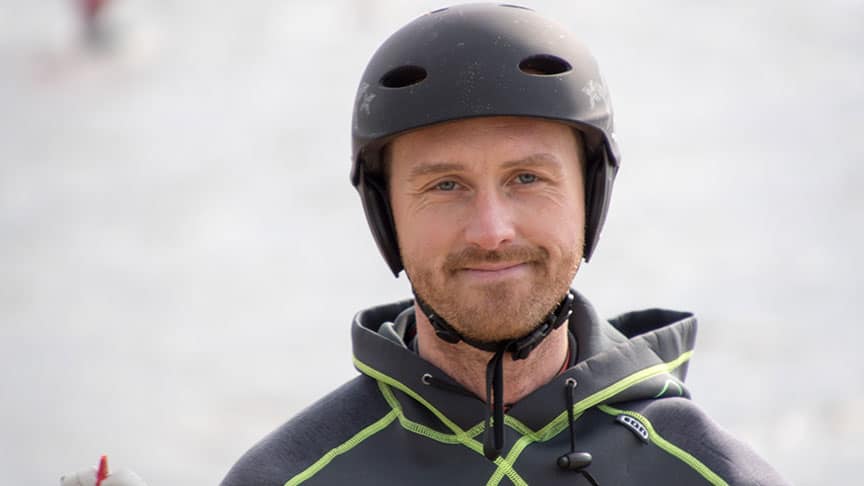 BIST DU BEREIT FÜR DÄNEMARK? BEREIT FÜR DIE WELLE?