Tourist stronghold & party island in summer, El Dorado for kiters in winter ...
In winter, the noisy and overcrowded island is transformed into a wonderful, pleasantly warm kite paradise peppered with endless and empty beaches. We offer two tours to the Mediterranean island - you can move into a finca in the Bay of Alcudia or a hotel in Playa de Palma with us: welcome to our finca camp and hotel camp !
ALL INFORMATION ABOUT THE FINCACAMP IN MALLORCA AT A GLANCE
---
| Prerequisite: safe water start | Coaching and support included |
| --- | --- |
| Transfers included | SUP rental included |
| Petrol costs included | exclusive arrival |
| Max. 10 participants | exclusive catering |
| Accommodation in a double room | from € 379.00 / person |
---
Mallorca offers wonderful conditions for kiting with wind from side-shore to side-onshore - depending on the wind strength, ideal for gaining initial experience with shore breaks and small waves or to compete with real waves. Regardless of the conditions we will find - you will get the appropriate tips to get started (theory and practice) from us on site.
Since the island hardly offers any standing areas, a safe water start in both directions is the minimum requirement. If necessary, you can climb up on the beach, we always look for beaches with a safe emergency exit if possible. We would like to point out again: Mallorca is not necessarily to be classified as an ideal area for beginners - the quiet bays can also become a more challenging playground for wave freaks!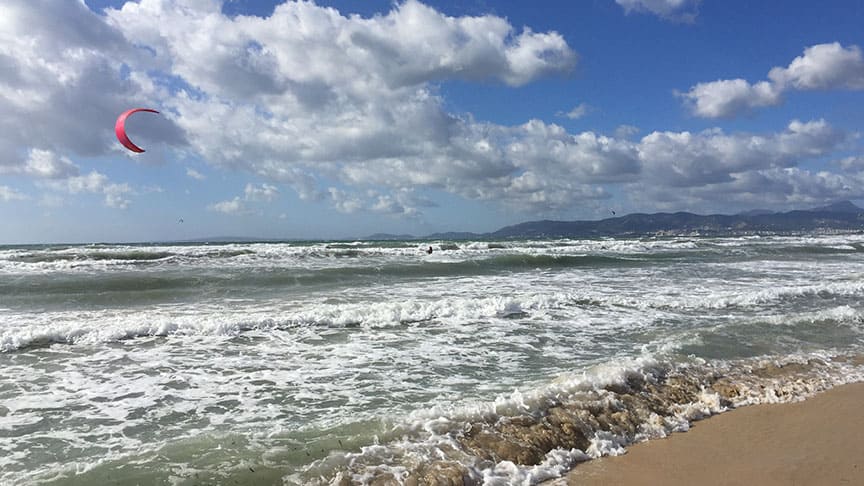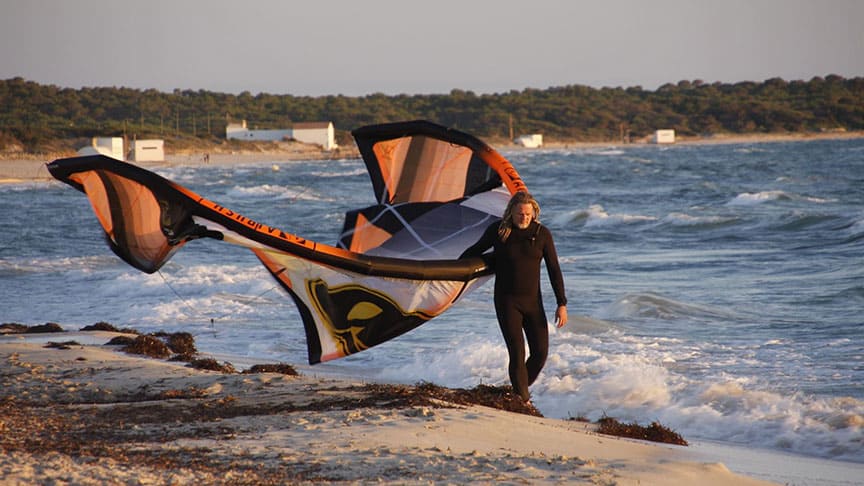 As on all of our trips, there is no simple recommendation for material - it is best to bring everything with you! If you want to rent equipment, we have the finest DUOTONE rental equipment with us. Prior registration is mandatory - just write us a message . The air temperatures are between 15 ° and 25 ° C, the water is still pleasantly warm at almost 20 ° C with 5mm neoprene.
However, the weather conditions in Mallorca can change at very short notice. We check the forecasts in the morning and then, with the help of many years of experience, choose the spots that could work best. This also means that we will drive across the island very often - we will organize the transport on the island by rental car (max. 4 people plus material per car) - if you prefer to be mobile yourself, rental cars are available on request and bookable for a surcharge.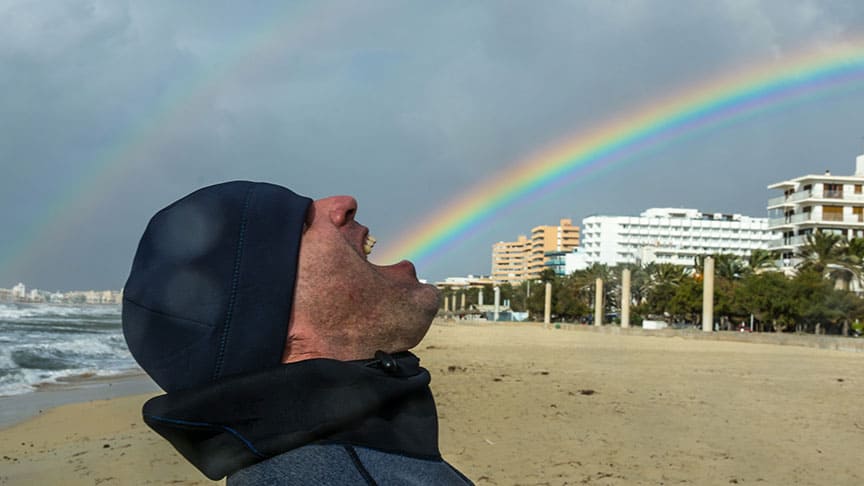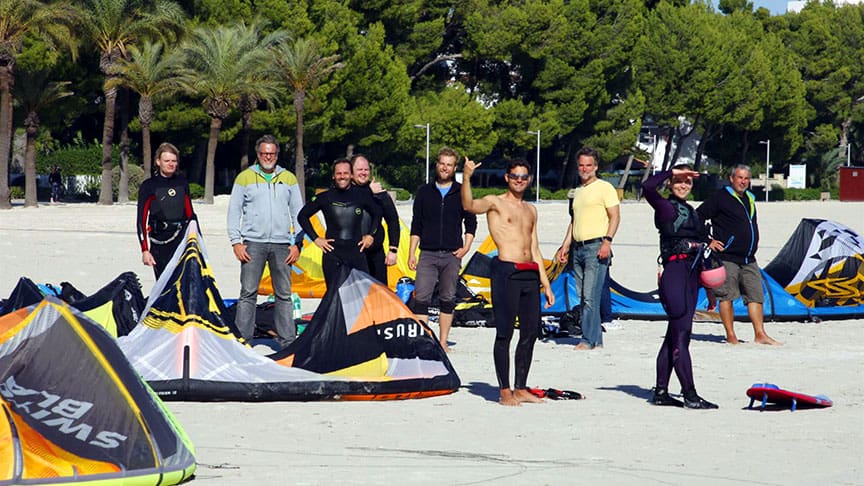 In addition to a relaxed kite holiday, on days with little wind you have the opportunity to explore the island and its cultural diversity with us. A visit to the old town of Palma de Mallorca should not be missing on a holiday on the island, nor a shopping tour through the countless alleys and a stop in one of the countless traditional tapas bars. From the end of November, Palma will shine in pre-Christmas splendor - definitely an eye-catcher!
As an alternative to lull there are still stand-up paddle boards and activities on site (hiking tours, horse riding, etc.)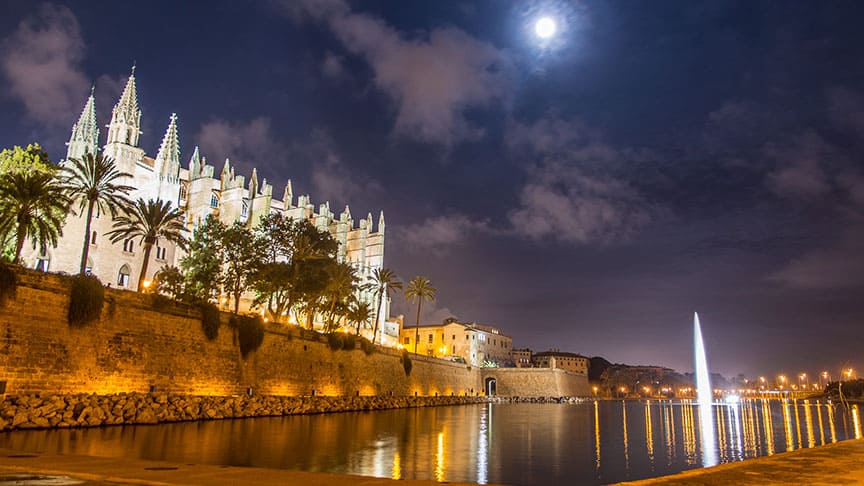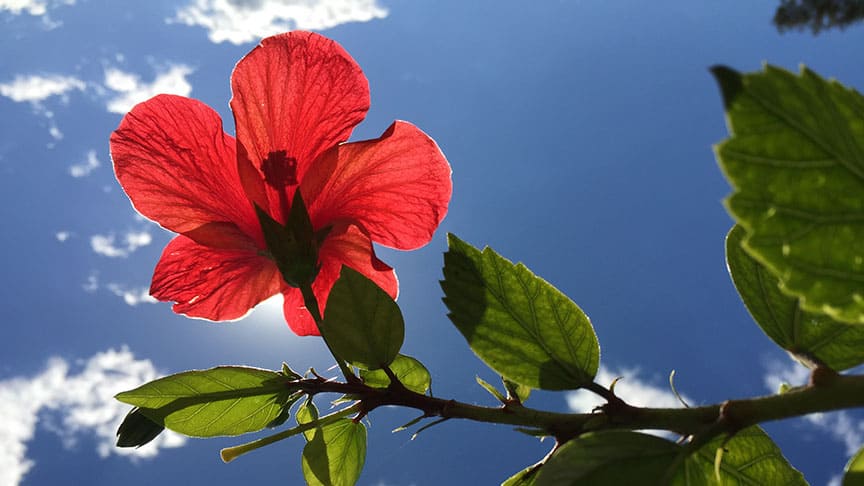 Our finca in the north of the island is our friend camp base. The journey from the airport takes about 45 minutes by car - the nearest beach is less than 200m from the front door. Depending on the wind direction, we start from the house in the direction of Alcudia / Pollenca, to the east coast or in the direction of Playa de Palma / south coast.
The spacious finca is equipped with double rooms on two floors; as always, we will assign you a roommate. If you want to have a single room, please let us know . The huge living and dining room is a meeting point for breakfast and dinner together; In addition to a large kitchen, there is a winter garden with BBQ, an outdoor pool, washing machine, television and free WiFi. The latter, however, is not really fast.
The Friendscamp is a group self-catering camp - we organize shopping on site and a cooking plan for the day, the costs are allocated.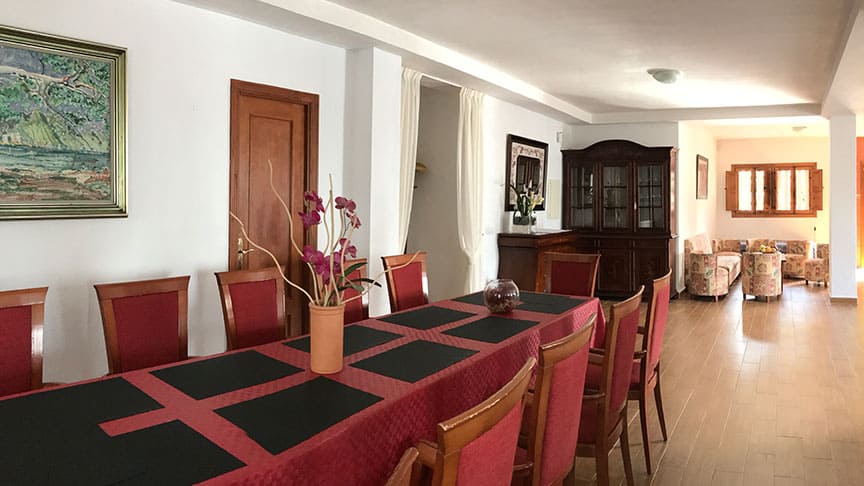 | PRICES MALLORCA | Finca camp | Hotel camp |
| --- | --- | --- |
| 7 nights in a double room | from € 379.00 / person | from € 569.00 / person |
| 7 nights in a single room | from € 599.00 / person | from € 669.00 / person |
| Transfers on the island | included | included |
| Gasoline costs | included | included |
| Material pool | € 350.00 | € 350.00 |
| SUP rental | included | included |
| Arrival (flight) | not included | not included |
| Meals (half board) | not included | included |
ENTDECKE MIT UNS MALLORCA!
FREQUENT QUESTIONS AND ANSWERS
Sometimes everything is actually very clear - and yet this one little piece of additional information is still missing. We have put together a few answers to the most common questions in our FAQ. If you can't find an answer to your question there either, just write to us .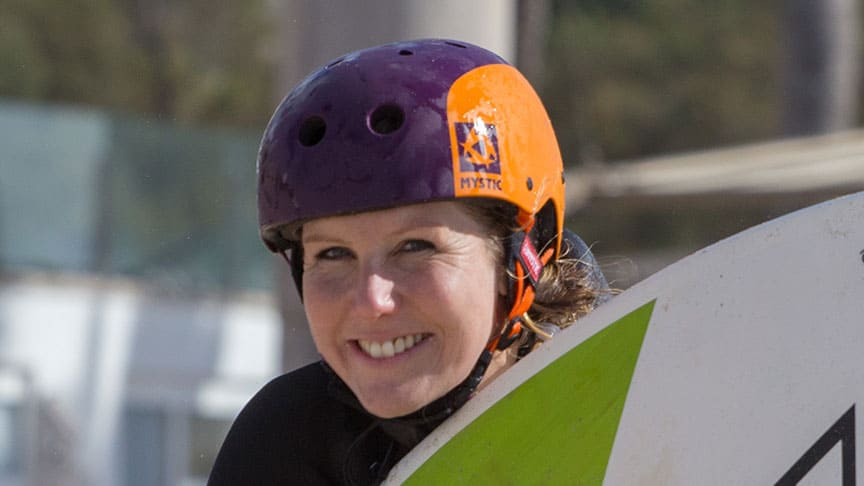 VAMOS MUCHACHO - DIE INSEL WARTET AUF DICH!