That is the goal of our 2-day crash course camp for hydrofoil beginners and climbers!
It does not matter whether you have already made your first experiences with the foil or have never been on a hydrofoil:
We check your skills, teach you the basics in theory and practice and accompany you for 2 days with advice and action. Our focus is on your safety - because a hydrofoil can sometimes bite! Our goal for this camp is to teach you the basics on land and in the water so that at the end of the weekend you can drive your first routes with a smile on your face.
FOR WHOM?
All kiters who can safely climb heights.
Waveboard experience is an advantage, but not necessary.
ALL INFO ABOUT THE HYDROFOIL CRASH COURSE AT A GLANCE
---
| Prerequisite: safe uphill running | Hydrofoil rental included |
| --- | --- |
| 2 days crash course | Video analysis after day 1 included |
| Practical lessons in windy conditions (2h / day) | Radio training included |
| Daily theory round | Boat rescue included |
| Max. 2 participants | € 369.00 / person |
---
You can expect two exhausting days with us - it starts with a short level check, during which we also clarify any open questions.
Then we start: What do I have to consider with hydrofoil, what are the differences to "normal" kitesurfing and how do I avoid injuries. In this crash course, we explicitly forego an in-depth theory on, among other things, physics & aerodynamics / aquadynamics, but instead concentrate on practice. After all, you want to be on the hydrofoil as quickly as possible.
After the basics demo on land, you can go straight into the water - depending on your level, we will demonstrate the techniques to you again live and then continue with radio training. The small group size of a maximum of 2 participants enables effective training in which we accompany you using GoPro and record your progress and mistakes. After the 2 hours of training, you have the rest of the day free training, during which we keep an eye on you and collect you again if necessary
When it comes to material selection, we have hydrofoils from various manufacturers to help you get started with hydrofoiling. Included is material from:
We also use the bbTalkin radio system for the crash course, with which we can chat in a relaxed manner while you have your hands full with the bar, hydrofoil and kite.
We will provide you with a suitable helmet with radio attachment for the duration of the course, as well as a buoyancy vest.
FREQUENT QUESTIONS AND ANSWERS
Sometimes everything is actually very clear - and yet this one little piece of additional information is still missing. We have put together a few answers to the most common questions in our FAQ. If you can't find an answer to your question there either, just write to us .
YOUR HYDROFOIL CRASH COURSE TEAM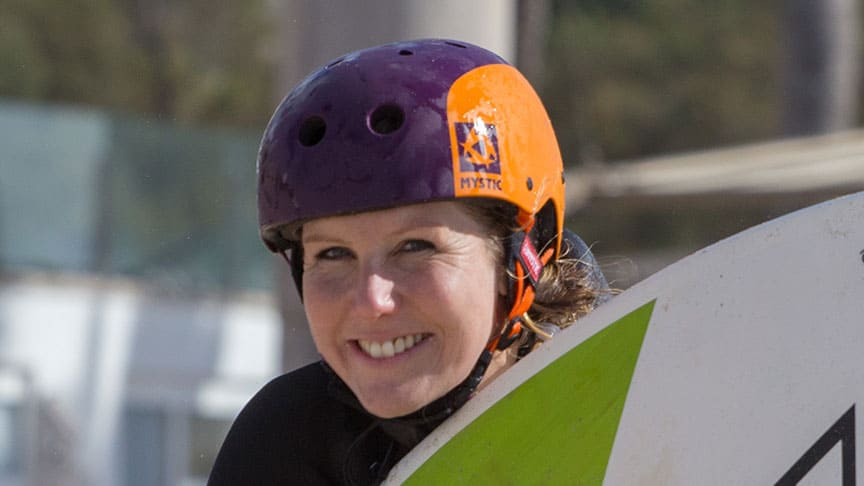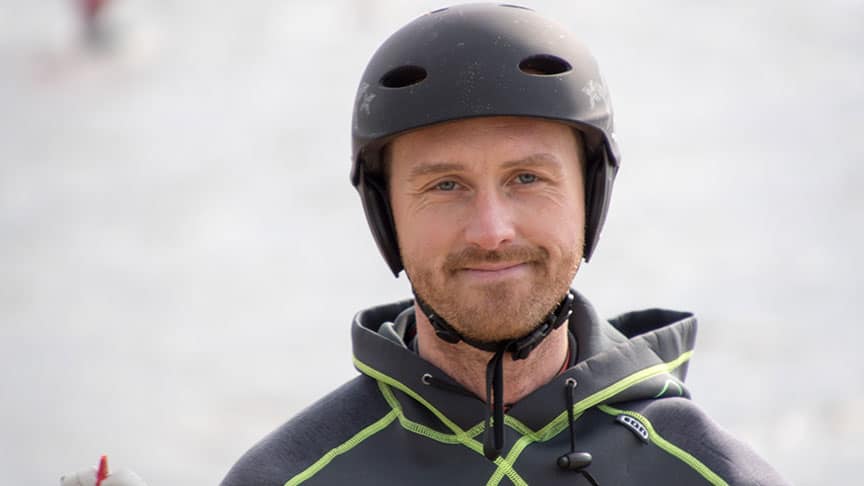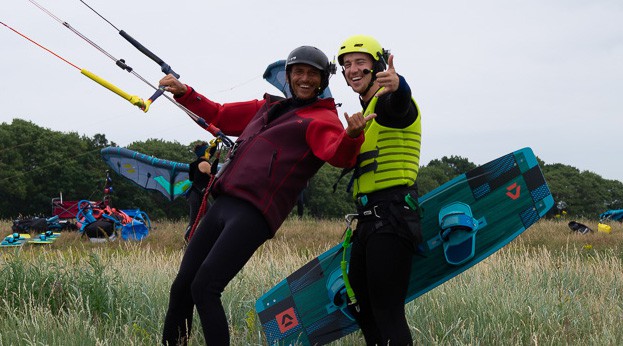 BIST DU BEREIT FÜR DEIN HYDROFOIL-ABENTEUER?