IKO - International Kiteboarding Organization
When it comes to standards for safety and teaching concepts, there is no getting around the IKO. Founded in 2001 and based in Cabarete (Dominican Republic), the organization is committed to the development and continuous improvement of teaching methods in kitesurfing and has since been successfully developing programs for the training of both kite surfers and kite instructors. Since it was founded, well over 600,000 kite surfers and over 12,000 instructors have been trained according to the IKO teaching system.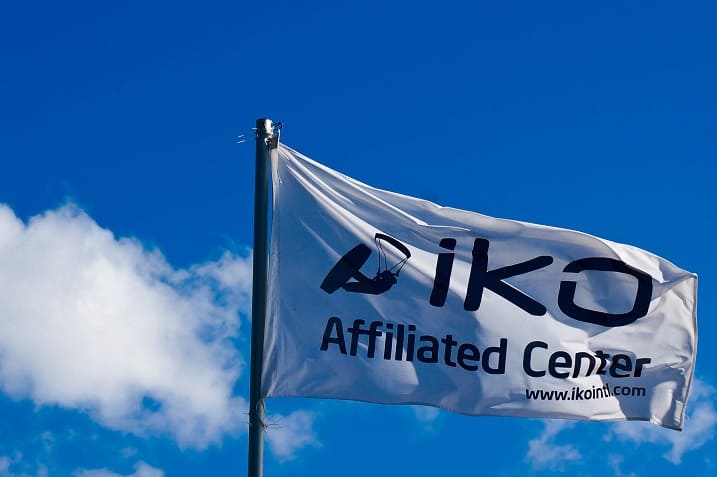 over 600,000 certified kiteboarders
more than 4,000 active instructors
over 130 IKO centers worldwide
Why IKO?
The training as an IKO kite instructor gives you access to a worldwide network of IKO centers - since the training is internationally recognized and identical in every country, with the training as an IKO Instructor Level 1 or IKO Assistant you meet the technical requirements to be able to work on each IKO center to be able to work. The focus on safety and learning progress is another advantage over similar training courses offered by other associations, which not only benefits your students during the course, but also benefits you yourself while you are working.
IKO PRO COURSES - OVERVIEW
You can find the requirements for participating in the individual courses under the respective course information. If you are not sure or if you have any questions, please do not hesitate to contact us. You can also find more information about the courses on the IKO website .
Since all pro courses require a valid first aid certificate ( MFA - Medic First Aid ), we regularly offer one -day first aid courses for water sports enthusiasts . You can find out when the next course will take place under Dates .
If you want to register for a course , please contact us - we will discuss the details and clarify all questions, send you an invoice and register for the course. As soon as we have received the course fee, your place in the course will be booked.
If our appointments are not suitable for you, you can check the appointment calendar on the IKO website for alternative appointments.