HAPPY NEW YEAR 2021! A LOOK OUT AND REVIEW
Now this exciting year 2020 is actually over and we have been wishing each other a Happy New Year 2021 since yesterday.
But what will happen in 2021? Is it really going to be a "Happy" New Year? We can probably answer that in almost exactly one year … and so that you don't get bored until then, here is a look back at the old year and a brief outlook on kitesafe.de 2021 …
2020 – what a year … like for each of us it was also a rollercoaster ride for kitesafe.de … but exactly one year ago it looked pretty well planned:
January:

Team 2020 stands
kitesafe.de Kite expedition to Taiwan / Penghu
Corona is escalating in Asia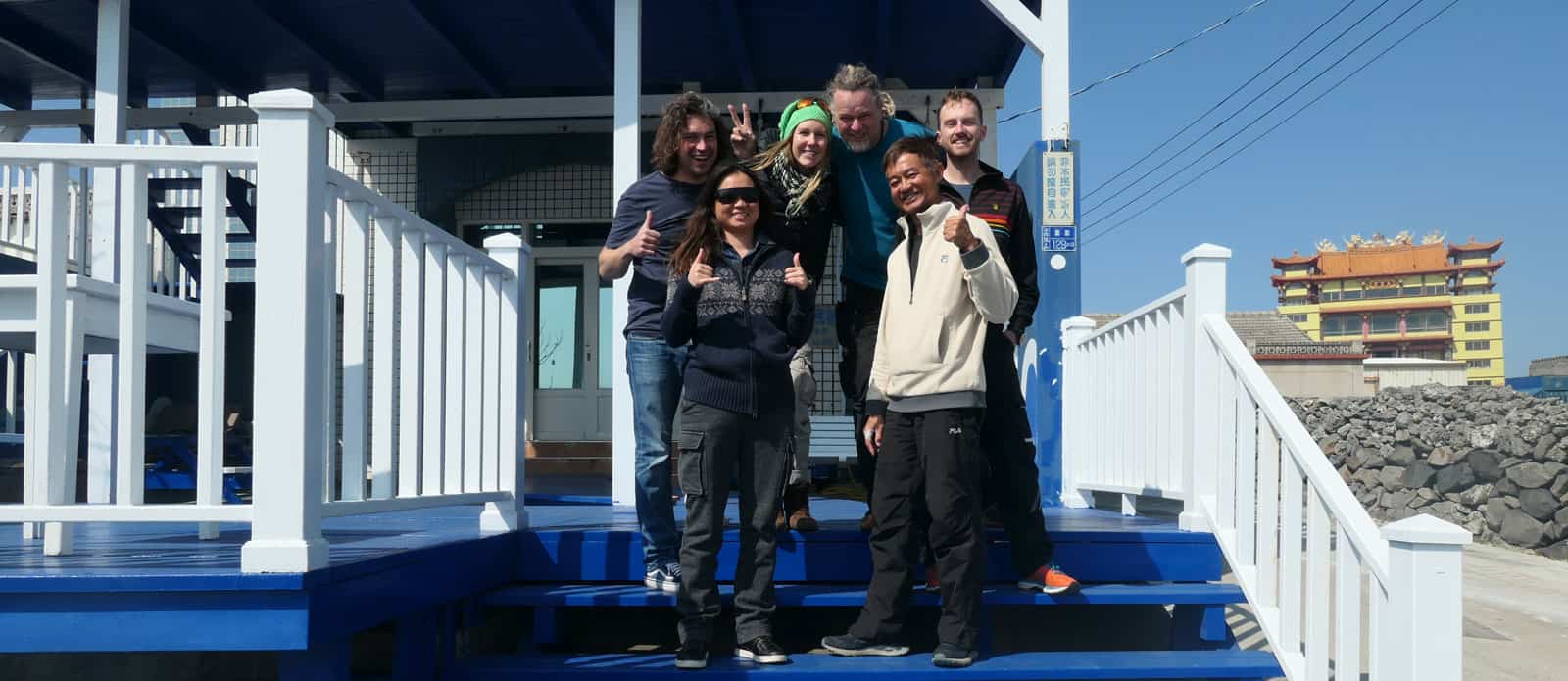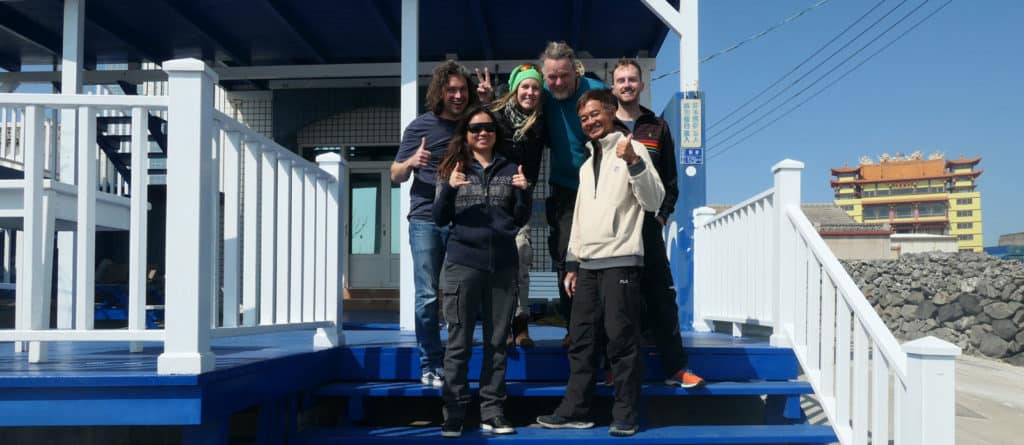 February:

Cooperation with ODO Kiteboarding
Carnival & Corona cause chaos in Germany
March:

Season planning 2.0 – everything has changed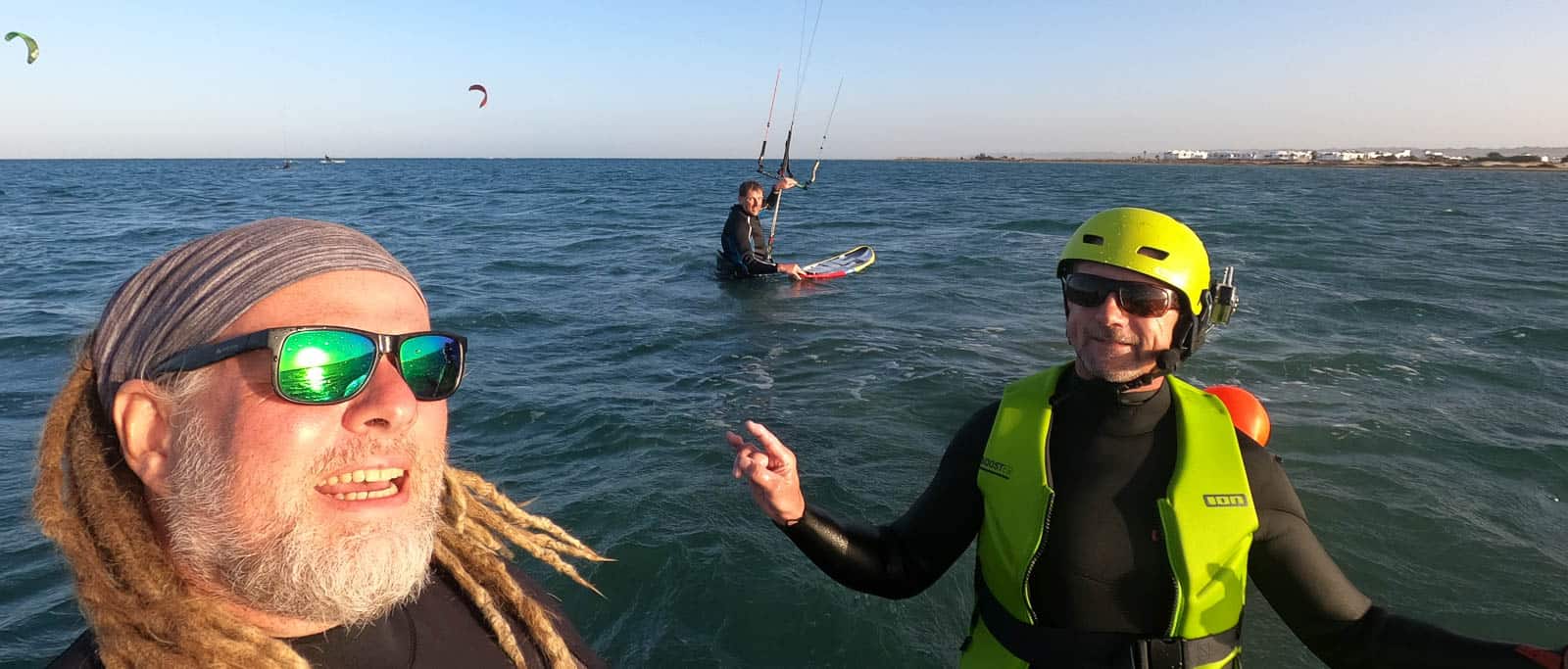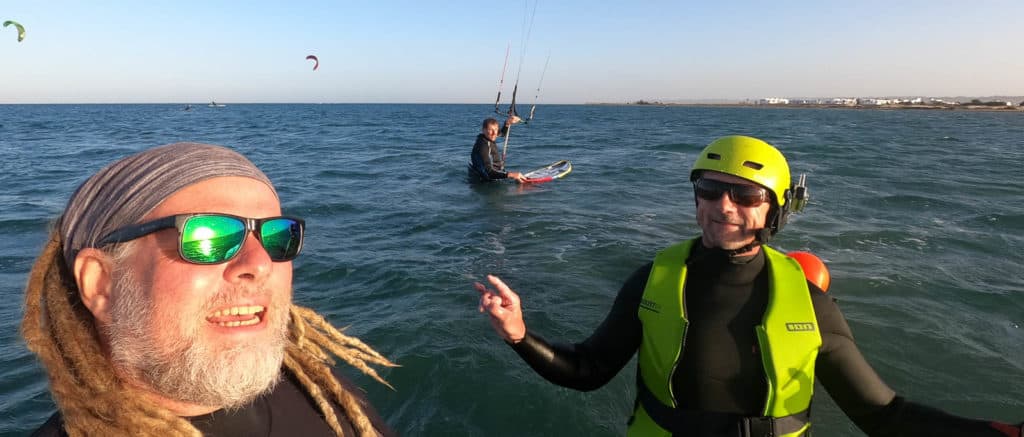 April:

Building permit granted – we can finish the containers
The start of the season has to be postponed – Season planning 3.0 …
Season and planning -> just improvise 🙂
May:

Expansion & completion of containers in record time
the team comes in piece by piece
IKO kite instructor training 1/2020 starts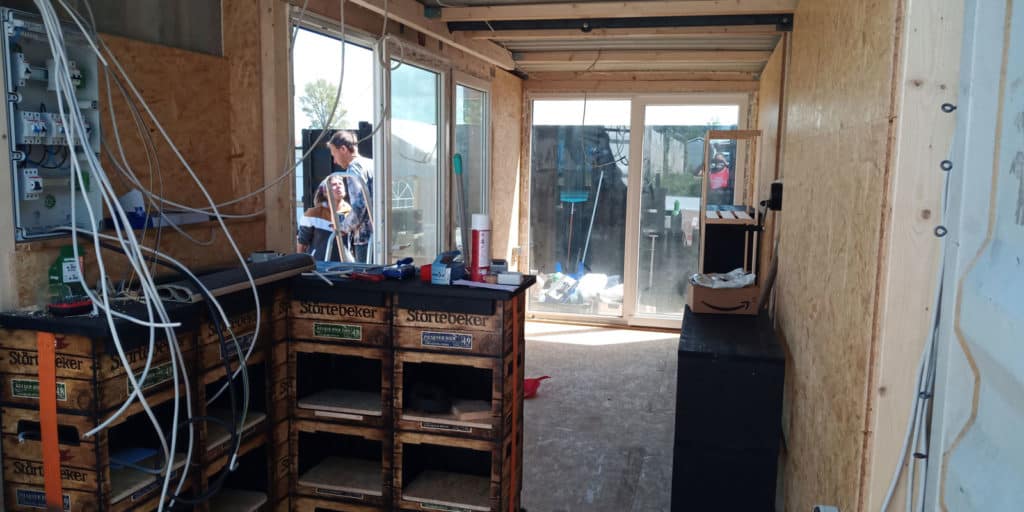 June July August:

Mega season with good weather and great people
extremely good mood with team and customers
sometimes waiting lists of over 30 people 🙁
crazy idea: our winter trips could take place regularly ?!
September:

Corona numbers are increasing
Denmark camps on the brink
Accommodation bans planned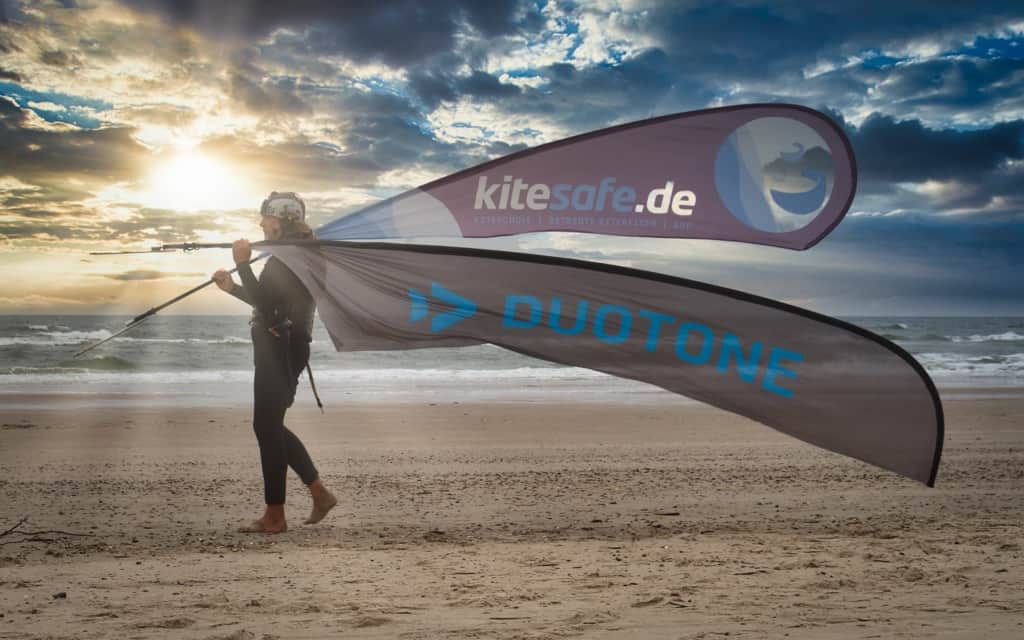 October:

Back from Denmark, shortly afterwards the border closes
Ban on accommodation for the autumn holidays
Season planning 6.0: all courses are canceled & we have: idle
Winter trip Mallorca canceled, Egypt wobbles
November:

End of the season Loissin
Breakwater lockdown
Think through alternatives
When I look at it that way, our well-rehearsed annual schedule with a mix of travel and training is pretty mixed up. Instead, there was one change after the next, improvising where possible, hygiene measures even on the beach and in the water … sometimes this was commented on with grumbling and incomprehension, with an absolute majority but with terrific feedback from students, neighbors and visitors. Result: I think we somehow got everything right despite the chaos, regulations and daily changing information – even if something was missing at the Laberfeuer without a barbecue.
In summary: a confused year 2020!
On the one hand, I am very happy that the 2020 pandemic year is over. Corona did not stop at our families, friends and acquaintances either and is still omnipresent. Therefore, I am fully aware that neither the pandemic nor the effects on togetherness, our everyday life, sport and society will be over in one fell swoop. Personally, I am pleased that the vaccination programs are starting and that at least partial protection is created – and hopefully soon through a combination of vaccination protection, personal responsibility and common sense (I still have doubts on this point – a message just came on the radio that France has been in France since New Year's Eve 2500 people have a party and want to go on for a few more days) the death and infection rates are falling. I keep my fingers crossed and big toes …!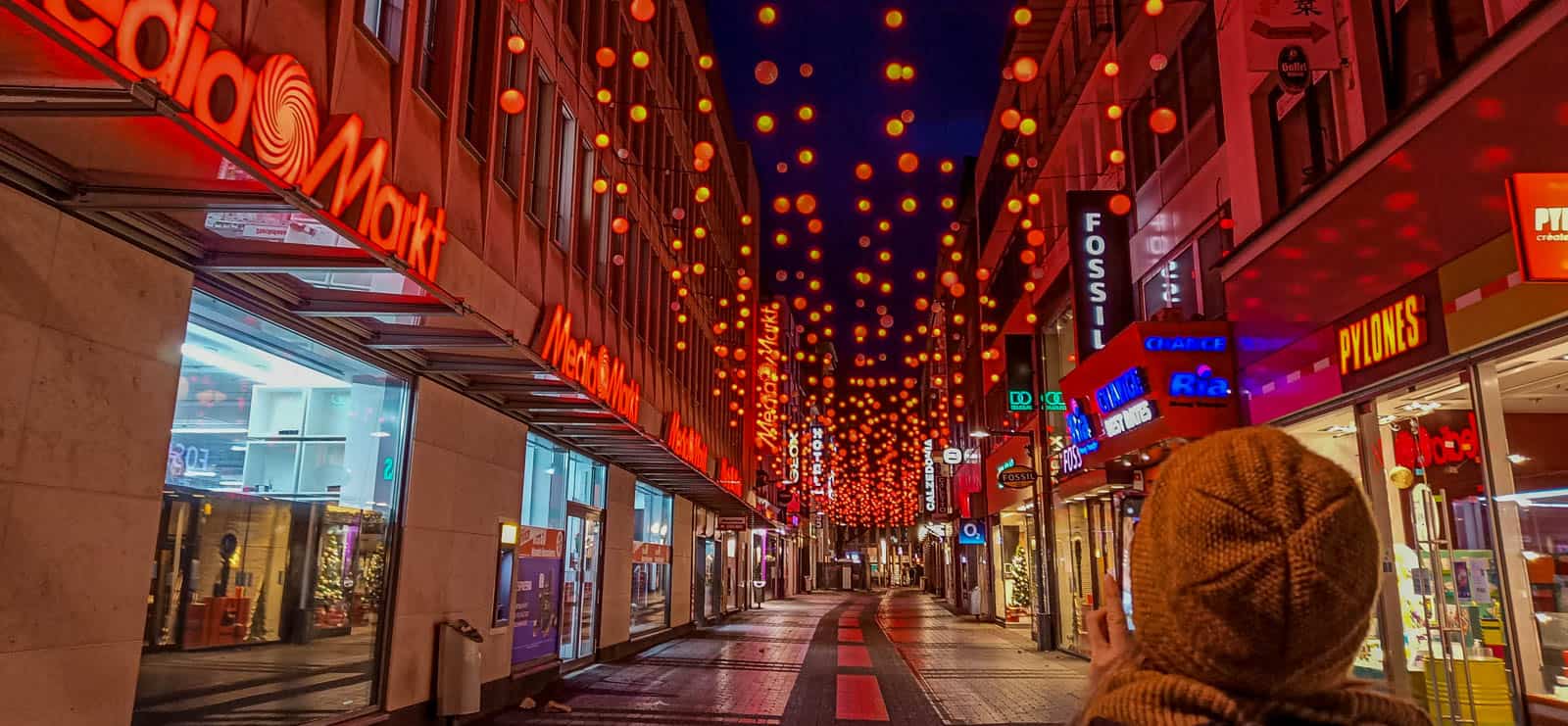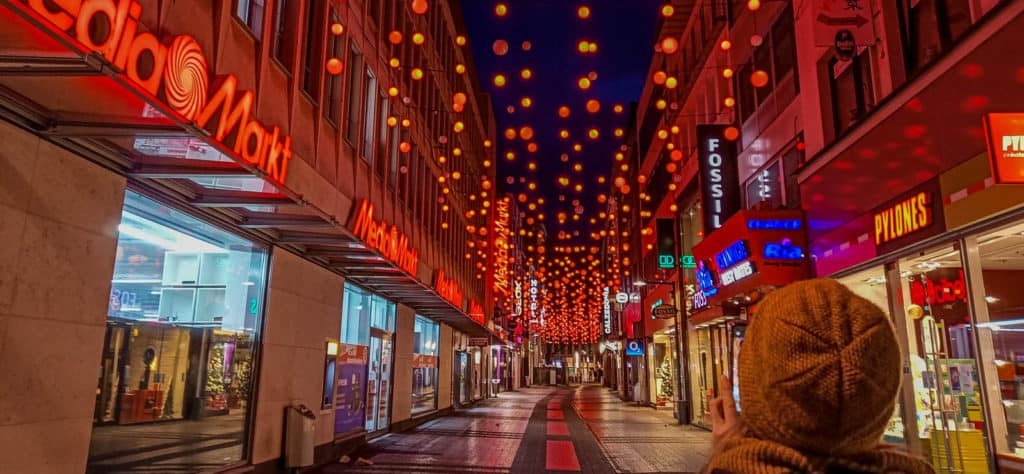 But hey, these and similar words are already beating down on us every day from various channels – including all the confusions and madnesses who paint their own new world. For precisely this reason, I would like to follow the current trend of looking backwards and criticizing what one would have guessed when, what who had neglected to do and who would have had to do something differently and when. Instead, I send you a warm greeting and thank you from the bottom of my heart – nice that you are here and that you take the time to read these lines! And if you think outside the box of bad news and missteps / blows: when were there pictures like the one above and below this text at Christmas? Recorded in downtown Cologne on December 24th. in the morning after the Corona quick test (2x negative … think positive – stay negative!) … usually there is still the shopping hustle and bustle, Christmas market and much more … all we could hear in the empty pedestrian zone was the snoring of homeless people in the entrances of shops and department stores. Crazy world…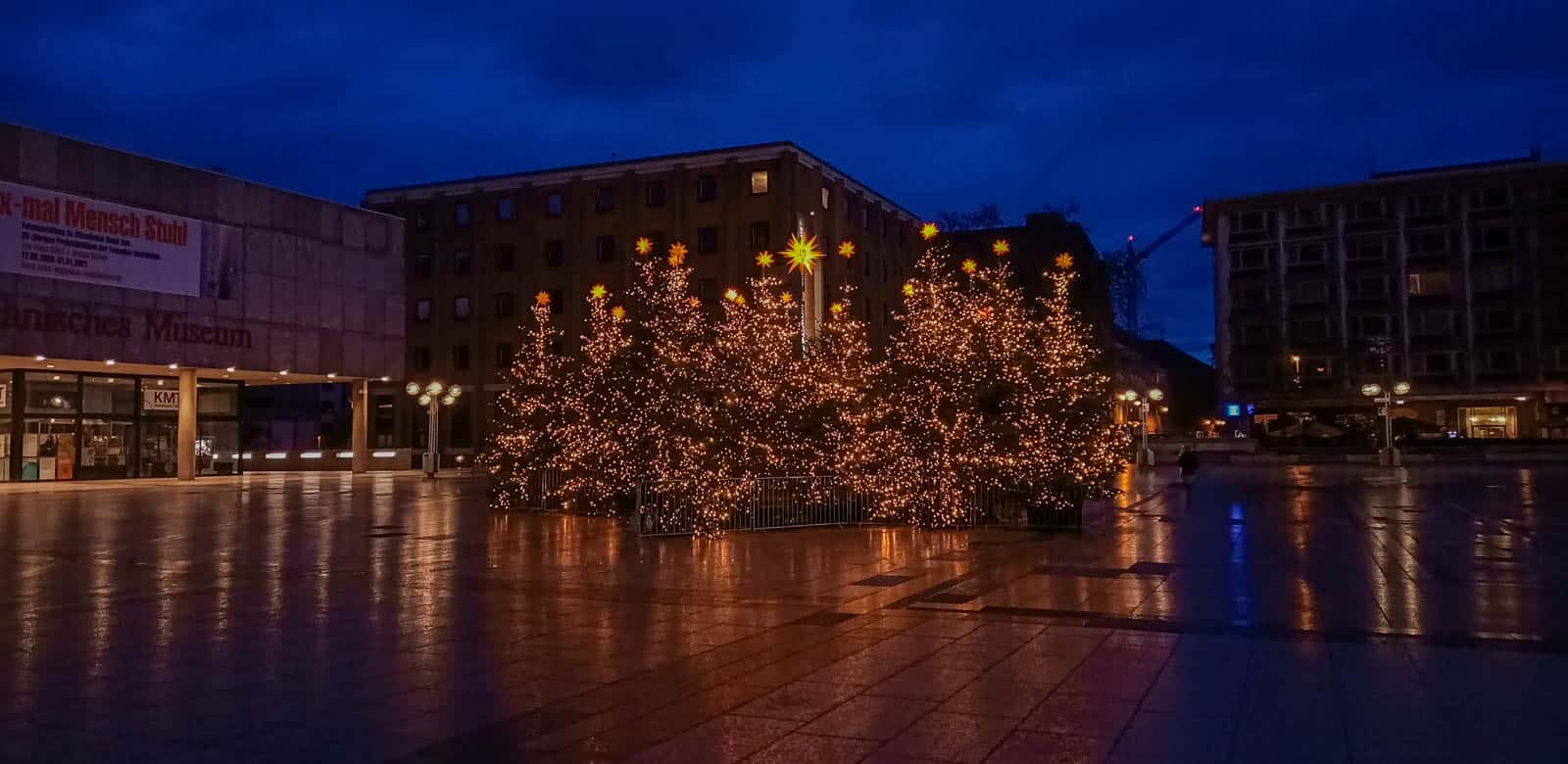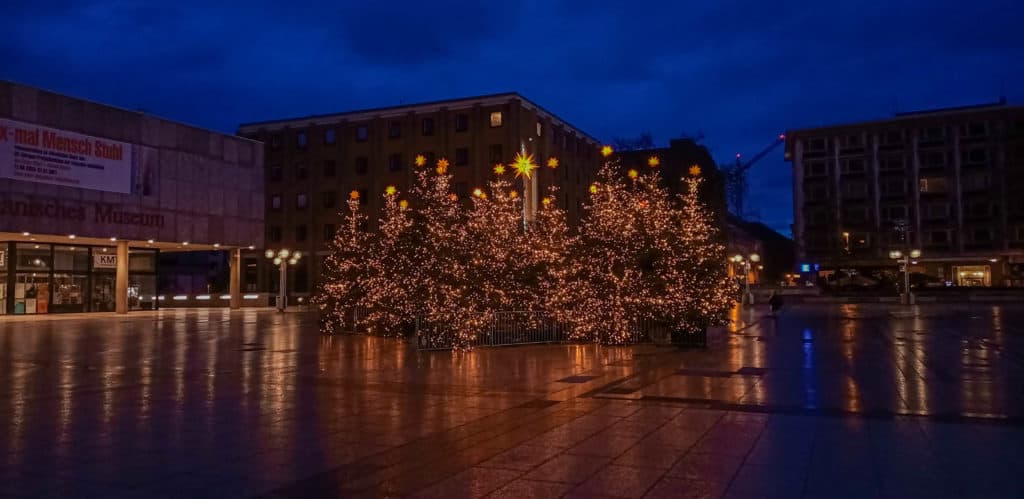 Instead, how about an outlook for the next few days / weeks / months?
Outlook for 2021
kitesafe.de was created in 2010 out of optimism and a "everything will be fine" basic attitude, so the team and I continue to look ahead to the new year 2021 with a good mood – and give you an outlook on what is going on we plan to:
ReviewForest – we are there with kitesafe.de !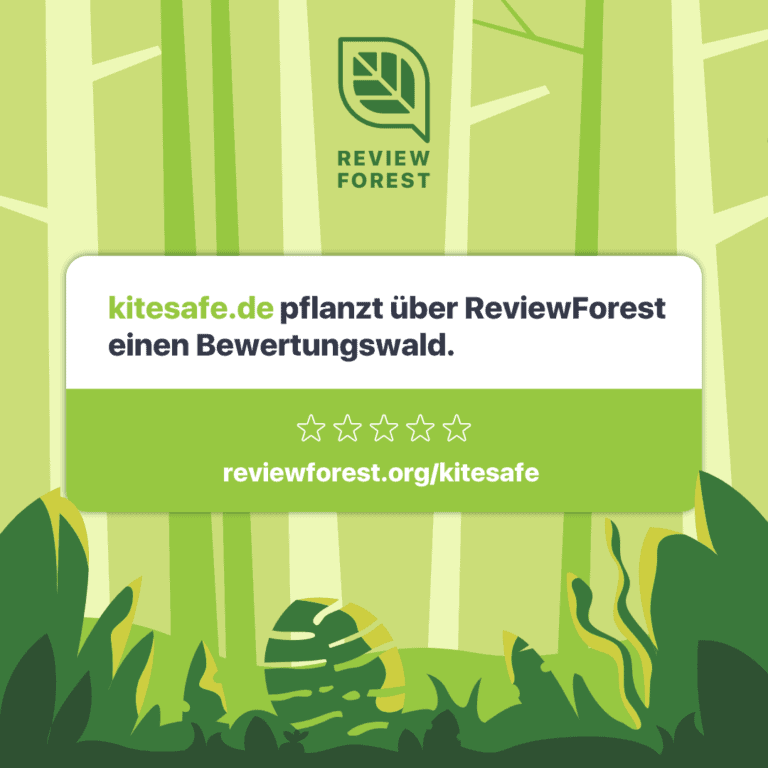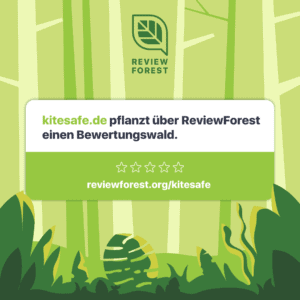 On the Internet, reviews are both a blessing and a curse: as a company, we are happy about every review, as it helps other customers to make decisions and improves our visibility in the Google jungle. On the other hand, evaluations are time-consuming and do not bring the evaluator anything – apart from karma points and gratitude. Incentives in the form of vouchers, discounts or goods are prohibited by law; So why should a customer take extra time to write down their experiences with kitesafe.de after their vacation or course, when everyday life is back and time is running out anyway?
We have an idea – in fact, ReviewForest had this idea, which they are implementing together with Plant-The-Planet: we as a company thank you with a tree for every Google rating! Exactly, a tree. We support ReviewForest with € 5 per review – € 4 of this is invested in tree plantations and € 1 in environmental education. We even like it so much that we have also invested 5 € each for our existing Google reviews – you can see the result in our kitesafe.de forest at https://reviewforest.org/kitesafe , you might even go diving already up there !? And if not, be there -> https://meinu.ng/kitesafe
Dates in 2021
Our season planning 1.0 for the year 2021 is more or less – we will start from Easter and this year, in addition to the normal seasonal operation, we have again planned IKO kite instructor trainings, camps and events. You can find the exact dates in the next few days at kitesafe.de/termine , here in the blog and on our Facebook page .
Job vacancies 2021
For the new year we are looking for reinforcements for our team again – there are jobs in the areas of IKO instructor, IKO assistant, SUPporter, service staff, shop staff, social media. You will also find the job descriptions after they have been published here on the website, in the blog and on Facebook / Instagram. You can send us an unsolicited application at any time – just send a message using our contact form .
SUP 2021
Our stand-up paddling (or SUP for short) area is getting a lot of love this year. In addition to the rental of SUP equipment , we are also offering SUP courses (including SUP yoga) and increasingly SUP tours and SUP events this season. We also present you with detailed information and an introduction to the SUP team here in the blog … let yourself be surprised!
Booking system 2021
So that we can keep waiting and idle times as short as possible for you and our team, we are working on a new booking system – you can book your course to the day and see in advance when there are still places available and when not. Sounds exciting? Is it!
Expansion in 2021
True to the motto "Can't Stop – Won't Stop", we have also planned some changes to our small kite station for this year. We can already reveal this much: it's going to be chic …
Travel 2021/2022
In 2020 we did not or could not organize any trips apart from 2 weeks in Egypt and 2 weeks in Denmark. Out of responsibility towards our customers and hosts, we decided in November / December against making a trip to Egypt in spring 2021. Instead, we are looking forward to the coming winter and thus again to our travel destinations in Denmark , Spain and Egypt . We keep our fingers crossed that we will slowly return our trips to the race with the usual quality in the course of the year … There are currently dates for our trips to Denmark: Wavecamp & Friendscamp are already well booked, currently there are two weeks but still free places! The remaining dates are in progress … and maybe another journey of discovery is about to begin 🙂
What's next?
We still have two real blasters in the pipeline, but we cannot yet communicate them in a straightforward manner … let us surprise you!
To paraphrase Manu Chao: everything will come …
That was it for today – I can see that there are a few points that we are currently working on. And I speak on behalf of the entire kitesafe.de team : I'm looking forward to chatting over the results with you over the bonfire … and who knows, maybe we'll turn the grill on again 😉
I wish you a good start into a healthy, confident and windy year 2021 – see you soon on the beach!
Thilo & the team from kitesafe.de