2020 – The calm before the storm …
At kitesafe.de it has been quiet the last few weeks. Communication with the outside world in particular has suffered a bit. What did et jelejen have? Well, what is it about?
We look back briefly:
Wow. What a fireworks display. And already 2019 is through and Happy New Year opens the year 2020 – and the year has got off to a great start!

We were on a kite expedition in Taiwan – more precisely: to Penghu – and broadened our culture and kite horizons. There was already breaking news from the unloved neighboring country China on every TV and there were also suspected cases on the archipelago itself. Our first contact with masks and also the first time masking was required during a visit to the hospital. Otherwise: interesting kite spot for strong winds with a lot of seclusion. A long journey is made up for by the friendly operator of the Penghu Sunrise Bed & Breakfast , you can get on the water every day. More about Penghu soon …
In February we were back in Germany, the subject of Corona was far away again for the time being – especially spatially / literally.
The virus caught up with us again in March when we had to cancel our trip to Egypt after 14 days. A great story, you can read it again here:
This was followed by the lockdown and the hour of birth of our SAVE-OUR-SCHOOL campaign – we are still overwhelmed by the response to this day! THANK YOU!!!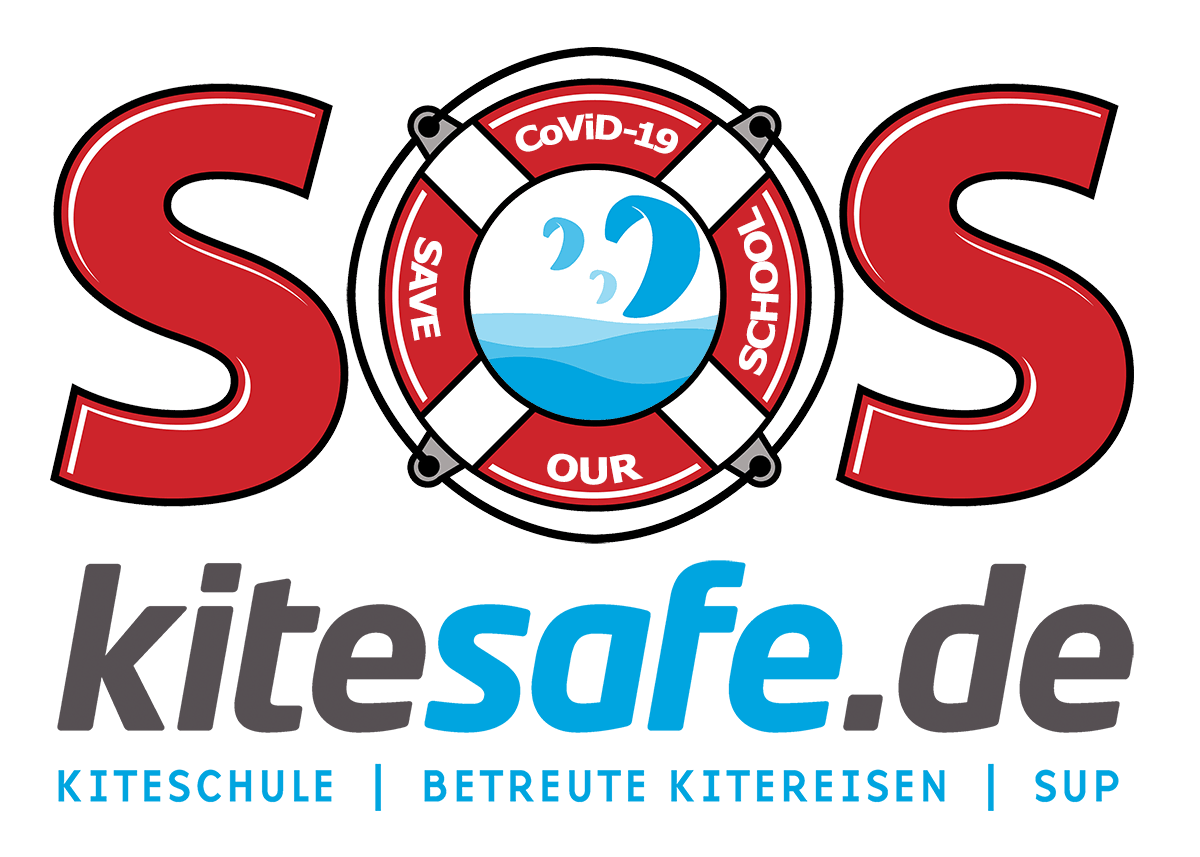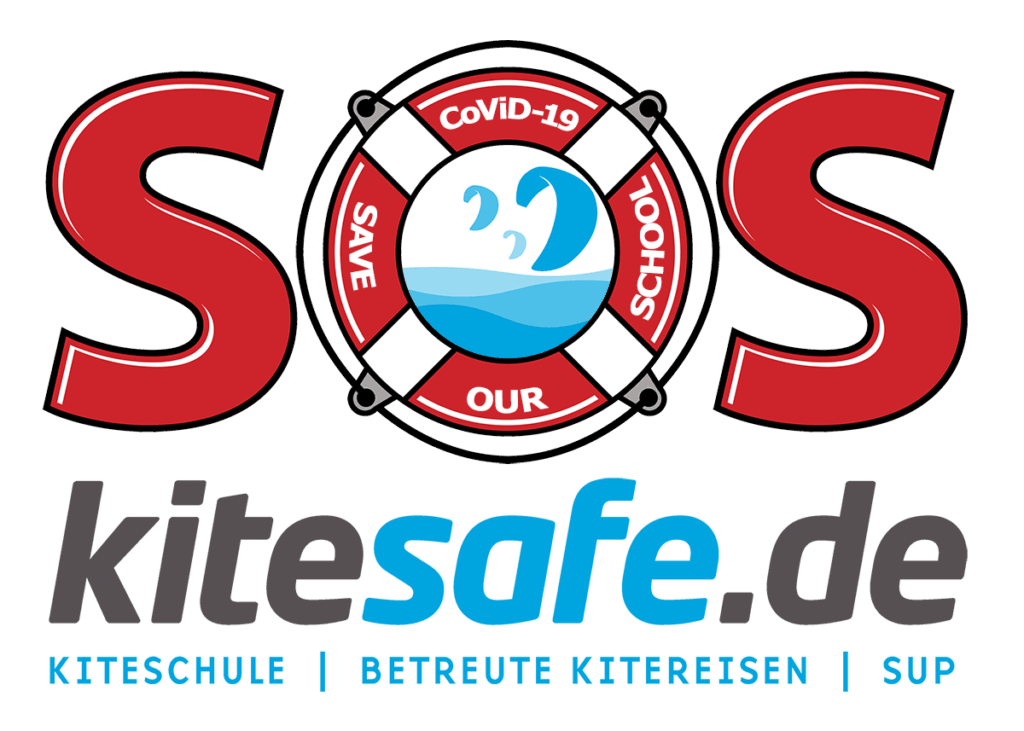 Well, and from the end of May something like the "new" normality: training with hygiene measures, kitesafe.de at a distance, labyrinths without barbecuing. Different, but we have come to terms. After all, fun is what we make of it!
Our Friends and Wavecamp in Denmark was the acid test: increasing corona numbers in Germany and Denmark. Will Denmark become a risk area? Or are the Danes turning the tables and making Germany a risk area? Despite fears and tremors, we were able to hold both camps before the Danes closed the borders for tourists from Germany shortly afterwards. Two great weeks, fantastic people and successes on the water for all participants. Also here: THANK YOU !!!
Back from Denmark there was the next change: our plans for the autumn vacation and our end of the season in Loissin were spontaneously thrown overboard by bans on accommodation and the like. So the old adage has to be true: as is well known, plans are there to be scattered over various heaps …
Situation now:
The season has been over for a few weeks and our kitesafe.de DreamTeam 2020 is spread all over the country (and Switzerland). Unlike the last few years, we are in cold Germany and do not cruise through the Mediterranean with you – Boddenkiting in winter is also an experience! Let's see how much longer we dare to venture out … we would definitely like to have kiteboarded with you through the waves of Mallorca! But for reasons and consideration for our fellow human beings, Mallorca 2020 simply failed completely. It is really nice:
Well, what then? Suddenly it's December and the first little door on the calendar can be opened – while otherwise you shouldn't open any doors at the moment. And time is still racing … even this post should be online on December 1st … well. We spend a lot of time at the computer, gathering ideas, forging plans and working on the storm that we will be releasing bit by bit over the next few days.
What's next:
We have put our travel plans for spring on hold for the time being. Sure: there are ways of getting to Egypt somehow. However, the fact that a trip is possible does not automatically mean that we will / want / can set up this trip on the devil-come-out. The situation in the hospitals here in the middle of Europe is getting dangerously worse at the moment – in Egypt the situation is much more fatal. To travel with you as a guest to a country where the possibility of a vaccination is still a long way off and medical care cannot be guaranteed in an emergency? Possible, of course.
However, the risk for you and all of our other guests is currently too high for us to naively "just go there – if necessary, we will come back home". That worked in the spring with a show of strength by the Ministry of Foreign Affairs – but will not take place again in the same form. Travel and international travel insurances are currently also holding back when it comes to corona infections and the associated treatment and repatriation costs. Overall, this means for us as an organizer that we will not organize a trip for the time being – even if it tears us up inside and we already miss the sun and magic from the camp …
But who knows – maybe the global situation will change faster than feared – then we are right at the start, we promise!
We definitely hope that you read these lines safe and sound and give you an outlook on our current projects – maybe there is something for you:
kitesafe.de online shop

If we can't be out with you this winter, we want to do something good for you at least from a distance: we're starting an online shop for our training, test and residual material. Maybe it will become even more … 😉
Status: starting very soon …

Inventory

Admittedly, not exciting – but definitely useful for the shop
Status: 95% done

Winter makes everything new

We are working hard on our new motifs for Merch & Co!
Status: something between creative chaos and crystallization

Dates in 2021

Start of the season, trips, IKO kite instructor training, camp, workshops … something is happening for 2021!
Status: coming this month

SUP upgrade

In the coming year we will also take care of the SUP area and we already have a SUP instructor on board for this purpose. We are very happy! What innovations does that bring with it? Wait 🙂
Status: planning phase

Virtual labfire

At the moment we are still struggling a little with the Internet, but something is happening here too … we are currently working on a format for regular questionnaires where you can ask questions and we will see whether we can get meaningful / meaningless answers. Can we manage a quality like the MDR summit (at this point a recommendation against boredom!)? Just take a look…
Status: 85% ready to go

Optical travel reviews

We keep getting a webcam picture from a dear customer, which fuels longing. So why not bring a few impressions of the last winter trips to the start?
Status: 98% ready to go

New booking system

We want to enable you as a customer to plan your courses and trips even better. Is there still space available on my preferred date? Can I book my private lesson with teacher XY? Are there still places available for the foil post weekend and who is leading the course? You can (hopefully) soon answer all these questions live when you request / book a course on our website and use our booking calendar to set your desired date straight away. Let yourself be surprised!
Status: 50%, test phase starts

Tenders

From our point of view, our 2020 team was a dream team – so that we can get a harmonious bunch together in 2021, we will launch a few tenders. Here too: let yourself be surprised! In the meantime, you can of course always send us an unsolicited application!
Status: 75% finished

…
You can see that something is happening – and to answer the initial question: maybe it was because we were a bit calmer on the outside. But don't worry, the first projects are about to be completed and we will report accordingly. And hey: these are by far not all construction sites that we are currently tinkering with!
What do we want now? Your feedback! Write to us briefly:
which projects interest you (even if they are not listed above!)
which topics you would like for the Laberfeuer
Your main topics for workshops & camps in the next season
possible ideas & improvements at our location in Loissin
Travel suggestions and / or travel reports
everything else that is on your mind
Thank you, we look forward to your feedback and look forward to the results. Until then: stay safe and sound – everything will be fine!
ThUsi & the team from kitesafe.de