New: IKO Pro Insurance – for all kiters & ProCourses
IKO Pro Insurance – new since June 2020
Our association has introduced a new feature for all kiters & instructors: professional and personal liability insurance! But why an extra insurance?
As a leisure kiter, you usually take care of your own insurance for your own equipment and rental equipment. Damage to third party material is covered by the insurance, the deductible is 250 € / claim. As of today, rental equipment is not covered – since many liability insurers do not cover damage to equipment rented out by commercial providers (e.g. a kite school), there is, for example, the VDWS SafetyTool, which also covers damage to rental equipment, for a manageable annual fee with a small deductible.
However, if you are interested in a kite instructor training and a job as a kitesurf instructor, sooner or later the question arises again and again as to whether and how one can best be insured.
Normally the school you work for is responsible for the insurance cover – but unfortunately there are always a few black sheep here who either don't register their teachers at all or keep them busy, which results in material damage – or worse, personal injury – can become expensive and ugly very quickly.
To prevent this, the International Kiteboarding Organization has launched its own insurance program to close this gap with IKO Pro Insurance and thus make the sport even safer.
Our conclusion on this: IKO's liability insurance is not worthwhile for private individuals – in our opinion there are sometimes significantly better offers here (higher sum insured, similar price, less deductible). We are happy to refer you to Bastian Nickel from kiteprotect.de – here you can find out more information and then decide for yourself.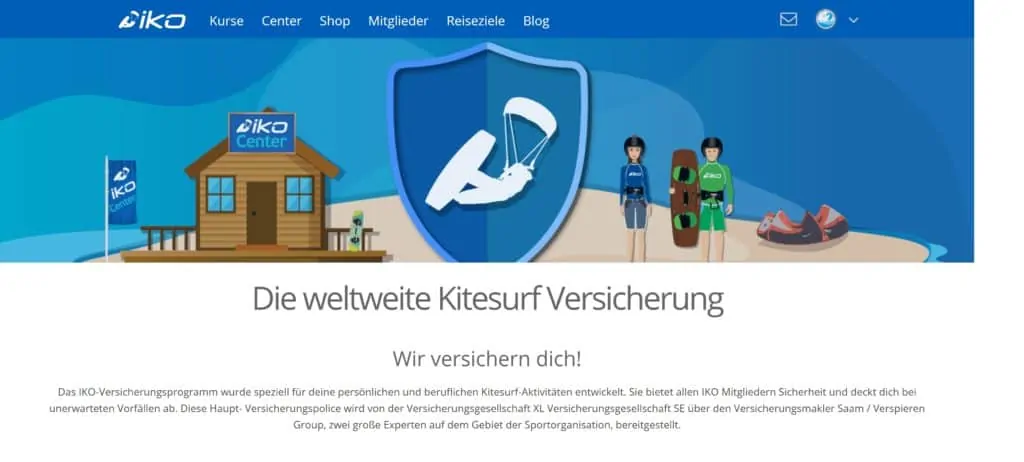 You can find information about IKO insurance here – it is important that one year of insurance cover is included in the fees for all IKO Pro Courses (ATC / ITC / IEC / Coach). Unfortunately, this also changes the fees for the individual courses, so that we have to adjust the prices for the next courses accordingly:
We have adjusted the prices on our website accordingly – if you should discover an old price somewhere, we look forward to a brief information
Oh yes: the next kite instructor training will take place from September 7th to September 18th, 2020 ( ATC: 07.-11.09. | MFA 13.09. | ITC 14.-18.09. ) – currently there are still remaining places available !
kite SAFE!