MIDSUMMER in Loissin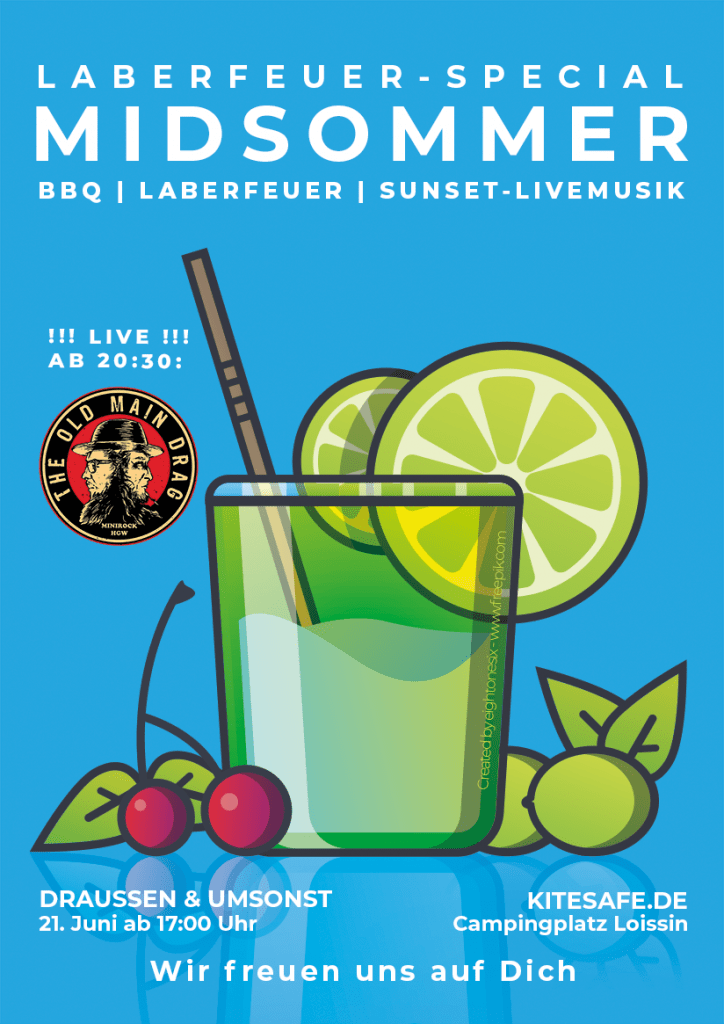 Phew … were your last 2 weeks so quickly over and packed with experiences, people and fantastic weather?
Here at the Loissin campsite at kitesafe.de it definitely seemed like that to us: a snap of the finger and the long weekends were over. And today the last Whitsun guests started heading home, clearing the way for new students and lots of guests. And for: MIDSUMMER!
Because on Friday is the longest day of the year – the sun does not set until 9:43 pm, it is always light and the temperatures invite you … to grill and chill with our Midsummer Laberfeuer Special !
From 5 p.m. you can expect our team and our entire SUP paddle fleet as well as a heated grill on which we grill sausages and steaks – of course you can also bring your own food.
And from 8:30 p.m., " The Old Main Drag " from Greifswald will take care of your mental well-being – if the weather permits, with a session at the station and a sunset session on the beach. Goosebumps and rocking / singing guaranteed … sharing is welcome 🙂
So, nothing planned on Friday? Then we will hopefully see you here from 5pm !
Finally, a few highlights from the last few days … enjoy!